Sustainability
at HelloFresh
Sustainability
at HelloFresh
We pre-portion the ingredients in every box. In this way we reduce food waste together
We pre-portion the ingredients in every box. In this way we reduce food waste together
Our Recipe Box: Sustainable by Nature
We source your ingredients directly from the producer and deliver to your home without any detours. Your recipe box comes with pre-measured ingredients which helps to avoid food waste. This shorter supply chain means we avoid packaging and repackaging along the way. As a result, your HelloFresh meals create 25%* fewer carbon emissions than the same meals made from supermarket ingredients. Learn more about our Life Cycle Assessment Study.

*On a global average; national levels differ.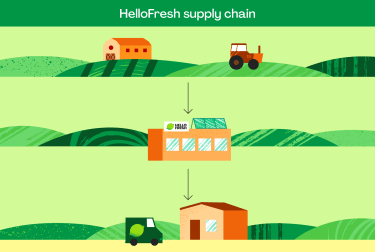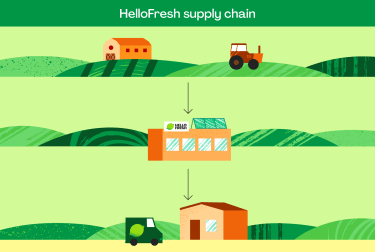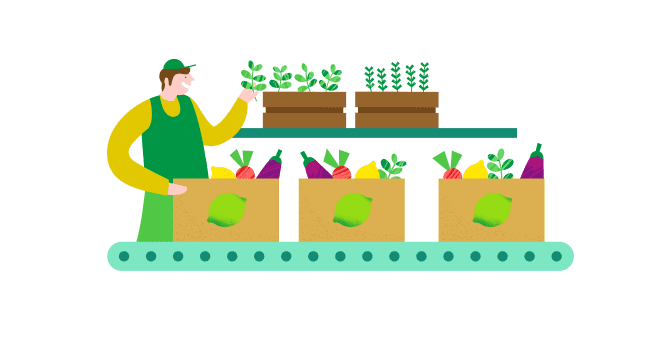 Sustainability Report 2021
2021 marked HelloFresh's 10-year anniversary of celebrating innovation in the food industry and our commitment to minimising our impact on the environment. Take a look at our 2021 Sustainability Report and see how we analysed our climate impact through a comprehensive life cycle assessment. Understanding our carbon footprint across the value chain empowers our customers to make more sustainable food choices.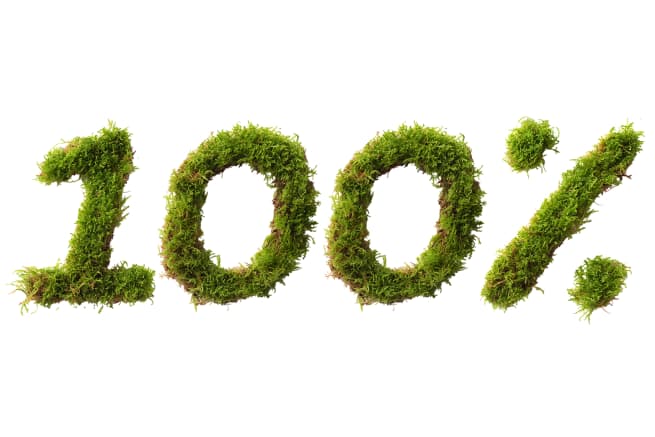 No Detours
We order all ingredients directly from our suppliers, so your groceries are delivered straight to your home without stopping at warehouses and retailers. This saves CO₂ emissions by cutting back on transport time and extra storage. We've also committed to offsetting 100% of our direct CO₂ emissions, making us the first global carbon-neutral recipe box company.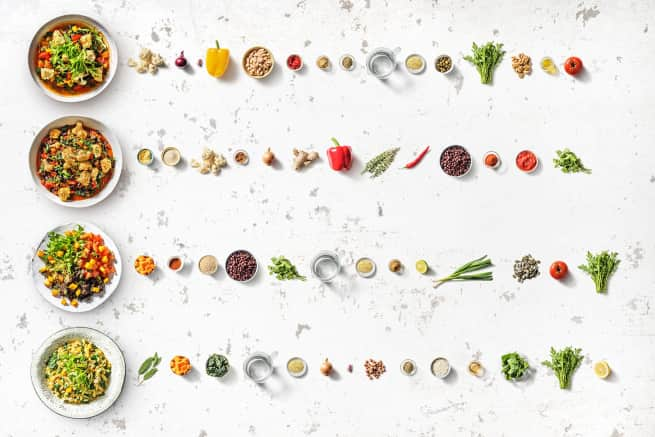 Keeping More on Your Plate
We only buy the quantity of ingredients required to fill our customers' orders each week, and pre-portion these so you only receive what's needed.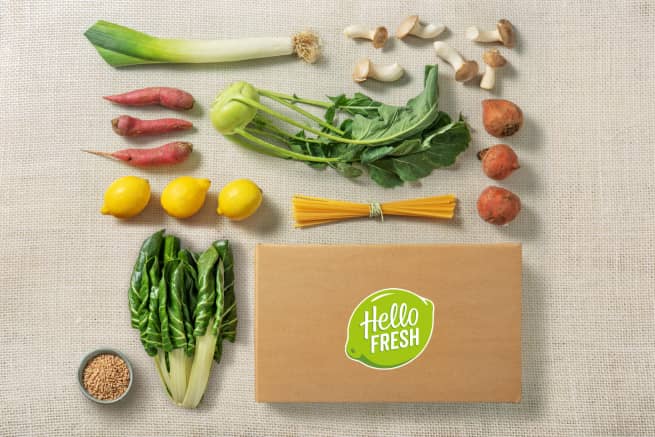 Innovative Packaging
Your ingredients are always of the highest quality and are delivered to your door fresh and safe. We are continuously innovating to find more sustainable options or to remove packaging altogether.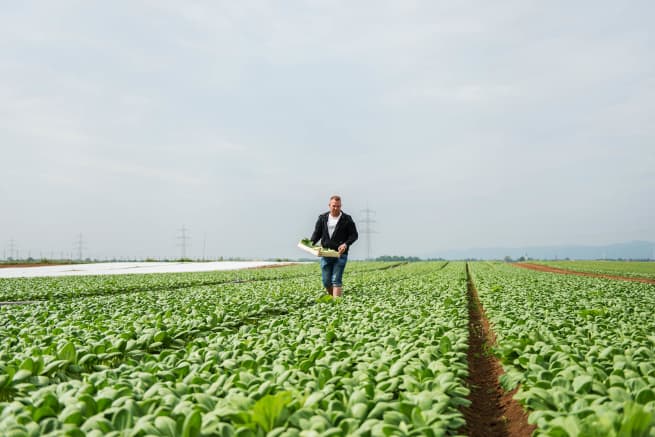 Freshly Sourced
Where food comes from is as important as how it tastes. We attach a great deal of importance to regional and seasonal produce, as well as sustainable agriculture, fishing, and animal farming.