Explore Recipes by Cuisine
Family Friendly Recipes
Nothing frustrates parents like fussy eaters, which is why our family recipes have been designed by HelloFresh culinary experts with even the pickiest palettes in mind. Take a look and find easy family friendly recipes for you.
Family Recipe Favourites
Feeding even the fussiest of palettes has never been easier thanks to our delicious selection of family recipes. From delicious pastas to yummy noodles, browse our family dinner recipes below.
Further Family Recipe Favourites
Family Friendly Recipes: Tips for Delicious Family Dinners
How To Cater To Picky Eaters
Introducing new foods to your littlest fussy eaters can be difficult - it can sometimes even be hard for adults to try new foods. But there are a few ways in which you can introduce new dishes into your family meals without straying too far out of anyone's comfort zone.

Read our top tips on introducing new foods to fussy eaters down below:
Introduce new flavours and textures when your children are still young: Introducing new flavours at a young age is the best way to get them accustomed to new textures and flavours. You can do this by trying one of our delicious family friendly recipes, that are filled with family flavours, but also have elements of things your children may have never tried before, like our Lentil Ragu Linguine. Much like a beloved spaghetti bolognese, just with the twist of lentils instead of mince - which is a great way to sneakily introduce lentils into your child's diet, and hide some vegetables, too.
Involve your children in cooking: Involving your little ones in cooking dinner is a sure fire way to get them excited about actually enjoying the food. Our HelloFresh recipes are a great way to start as they include easy family friendly recipes with step-by-step instructions you can use to help. If you want to get your hands on a box that suits your families needs, check out our family meal plan.
Introduce bright colours: The best thing about introducing bright colours into your little one's diets is that they often come in the form of vegetables! Despite vegetables being one of the things children often resist eating the most, there are some fun ways you can incorporate them into your meals. For example, creating a smiley face or fun pictures on the plate. If you're still in the process of introducing vegetables to your little ones and just want a way to get a couple in through delicious meals that will leave your children none the wiser, these Cheesy Beef Enchiladas are a great option.
Why is it Important to Introduce Your Family to New Cuisines?
Introducing new cuisines to your family, especially your little ones, is so important as it opens their eyes to new cultures and flavours at a young age. Think of it this way, your children will get to travel the world all from the comfort of your dining room. At HelloFresh, we have plenty of family recipes that are both inspired from different corners of the world and perfect for weeknight meals. Need some inspiration? This BBQ Chicken Bulgogi will bring a taste of korea to the table, while this Chicken Paid Thai will transport you to the streets of Bangkok. Family dinner recipes you're guaranteed to love!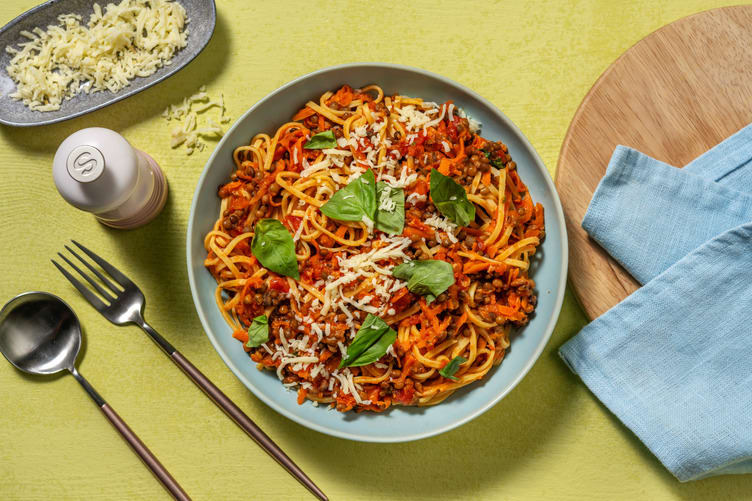 How to Enjoy Mealtimes with the Whole Family
Meal times can be so enjoyable when the whole family is all sitting together, gushing over the delicious meal they're eating. But with little ones, we know that's not always the case. The easiest way to ensure everyone enjoys family dinner is to choose recipes that everyone loves. Spend time scrolling through these family recipes with the whole house, getting the kids to point out any that catch their attention. Our most popular family friendly recipes include tacos, curries and homemade burgers, plus lots of these recipes can be made
vegetarian
too. Getting everyone involved in choosing and making the recipe will also bring lots more dinnertime conversation, as the kids will love telling you all about the food they've helped make. Start looking for your favourite recipe now, or get them delivered with a family friendly
food box from HelloFresh
.
FAQs - Family Favourite Recipes
What are good family recipes?
The best family recipes are simple meals that can be made in big batches, such as curry, noodles, pasta and shepherd's pie.
Which recipes are kid friendly?
The most kid friendly recipes tend to be simple meals that can be easily amended to substitute the veggies they don't like, for the ones they do. Pasta and curry are great for disguising finely chopped veg.
Do HelloFresh cater for families?
Yes, HelloFresh offer family boxes with new family friendly recipes every week.