Delicious Calorie Smart Meals Delivered To Your Door
Never more than 650 calories per meal, HelloFresh's low calorie recipe boxes are as tasty as they are healthy. Try yours today!
Never more than 650 calories per meal, HelloFresh's low calorie recipe boxes are as tasty as they are healthy. Try yours today!
Get the discount directly on the App
Scan the QR code if you are from desktop, or you can directly click on the button below if you are from your phone


Achieve your nutritional goals with ease
Our calorie smart meal plans offer a variety of delicious dishes every week that are healthy, nutritious and always low calorie. Choose your favourite recipes and get the pre-portioned ingredients delivered to your door, so you can easily cook fresh, good-for-you meals in no time. HelloFresh takes away any dinnertime stress including the pressure of sticking to your low-calorie goals.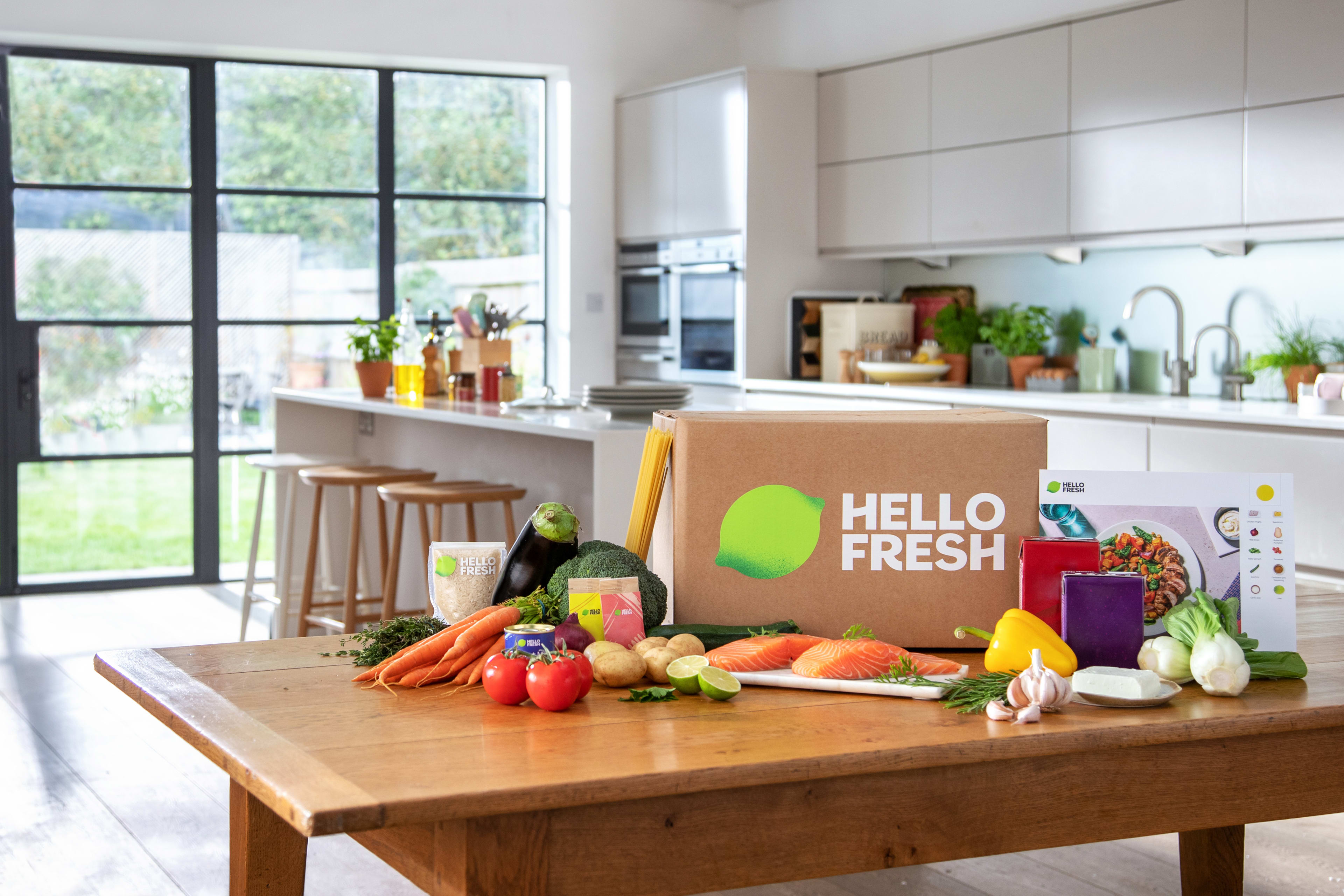 HelloFresh's calorie smart meals make healthy eating exciting!
Just because something is low in calories doesn't mean it's boring. So say goodbye to plain, dry food and tiny portions, and start sprucing up your mealtimes with mouth watering HelloFresh meals. You can choose from a variety of dishes every week, from hearty favourites like Fried Hake with balsamic lentils and baby spinach to lean proteins and greens like Butternut Squash Risotto with chilli and cheese.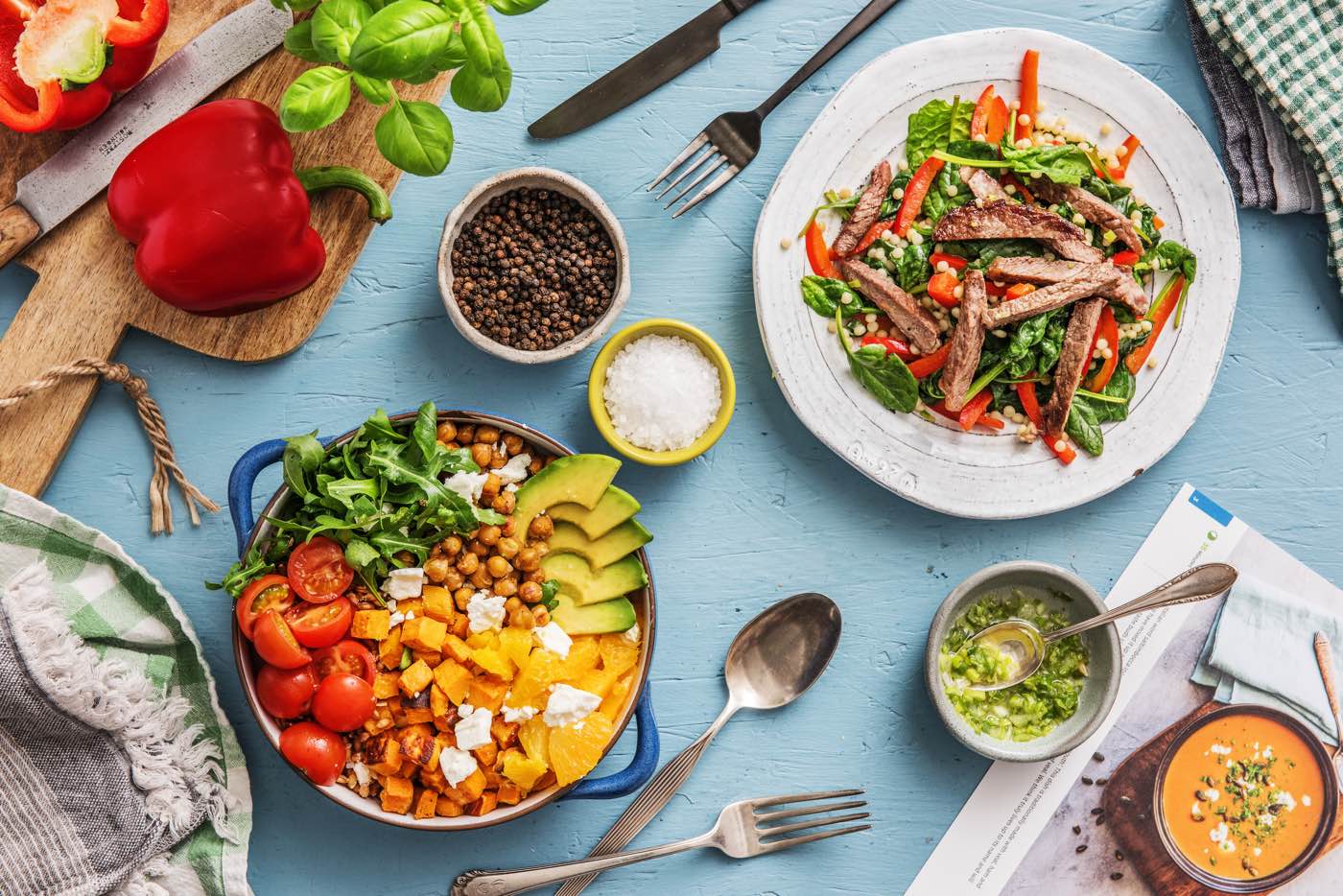 Balanced meals expertly-designed by HelloFresh's in-house chefs
All of our recipes are carefully designed by our experienced chefs to make sure each meal is nutritionally balanced. Not only are meals low calorie, they're packed with a healthy amount of protein, fibre, fats and carbs. What's more, our boxes provide the freshest ingredients to cook your meals from scratch so you can see exactly what's going into each dish. You can also view the ingredients and nutritional value before you order.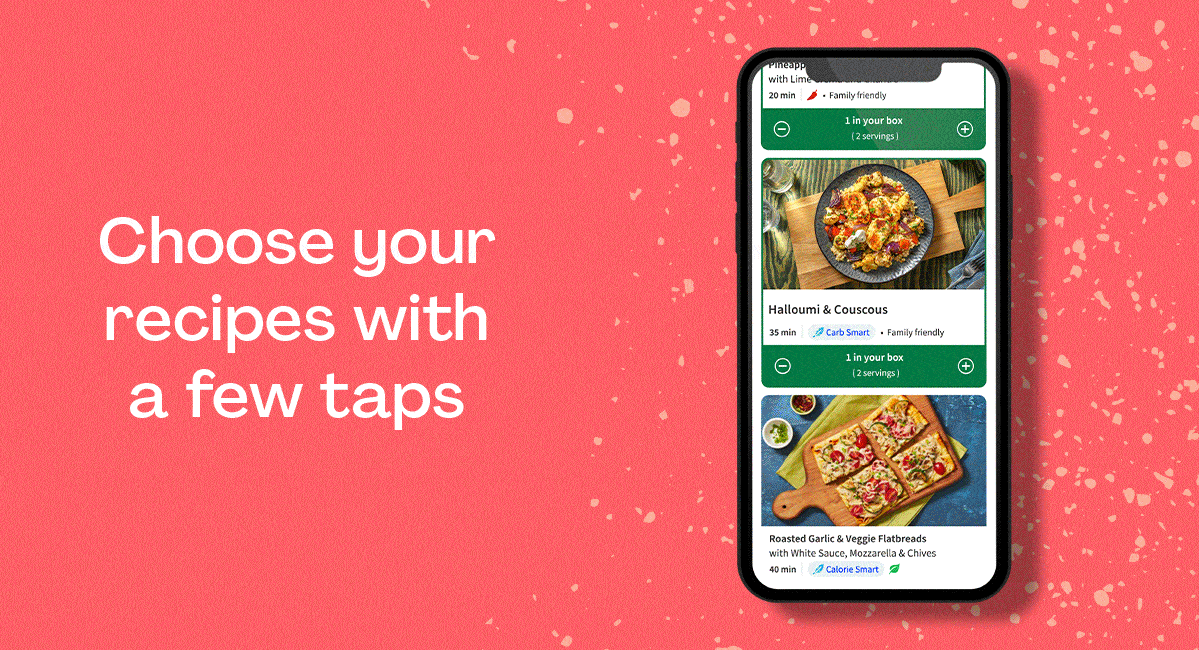 How does it work? Let HelloFresh do the calorie counting
It's easy to get started! Just click below to head over to our plans page (don't worry, your discount will be automatically applied). Choose the calorie smart meals plan, and then customise your plan size based on the number of people in your household and the number of recipes you want per week. Select your plan and start choosing your meals. On the menu you'll find delicious recipes like Middle Eastern Style Prawn Stew and Roasted Chicken and Chilli and Chive Sauce. Have fun exploring our calorie smart meals!
What kind of recipes do you like?
Select from the categories below. You can always change them later!
Save & view plans
Learn more about our calorie smart meal plans
What are calorie smart meals?
Calorie Smart meals have all the same great flavour and love from your favourite HelloFresh meals with delicious recipes consisting of 650KCal or less!
Does HelloFresh show calories?
Yes. HelloFresh shows the calories of each meal on the recipe section when you choose your meals online, as well as on the recipe card that arrives in your box.
Are the calories on HelloFresh recipes per serving?
Yes, the calories that HelloFresh displays for each meal is the amount of calories per serving.
How many calories are in HelloFresh's calorie smart meals?
HelloFresh's calorie smart meals tend to be around 500 to 650 calories per serving.
How accurate are HelloFresh's calories?
Like all nutritional information available for food, the amount of calories displayed should be used as a guide. However, all HelloFresh meals are designed by chefs to ensure meals are healthy and balanced.
Is there an extra charge for calorie smart meals?
No, these meals don't cost any more than our other great meals and come at no extra charge, so go ahead and give them a try!