HelloFresh Family Meal Plans
The HelloFresh family box provides families all over Ireland with fresh, tasty meal plans. Our family meal plans are created with kids in mind. Perfect for picky eaters.
The HelloFresh family box provides families all over Ireland with fresh, tasty meal plans. Our family meal plans are created with kids in mind. Perfect for picky eaters.
Get the discount directly on the App
Scan the QR code if you are from desktop, or you can directly click on the button below if you are from your phone


Discover HelloFresh family recipes today
HelloFresh takes the stress out of dinner time with its family meal box. Filled with delicious recipes for the whole family to enjoy, you can sit back, relax and enjoy quality time together without having to worry so much about cooking. All you have to do is choose from our changing weekly menu and we'll deliver all of your pre-portioned ingredients and a step-by-step recipe guide straight to your door. No fuss, just delicious family-friendly meals.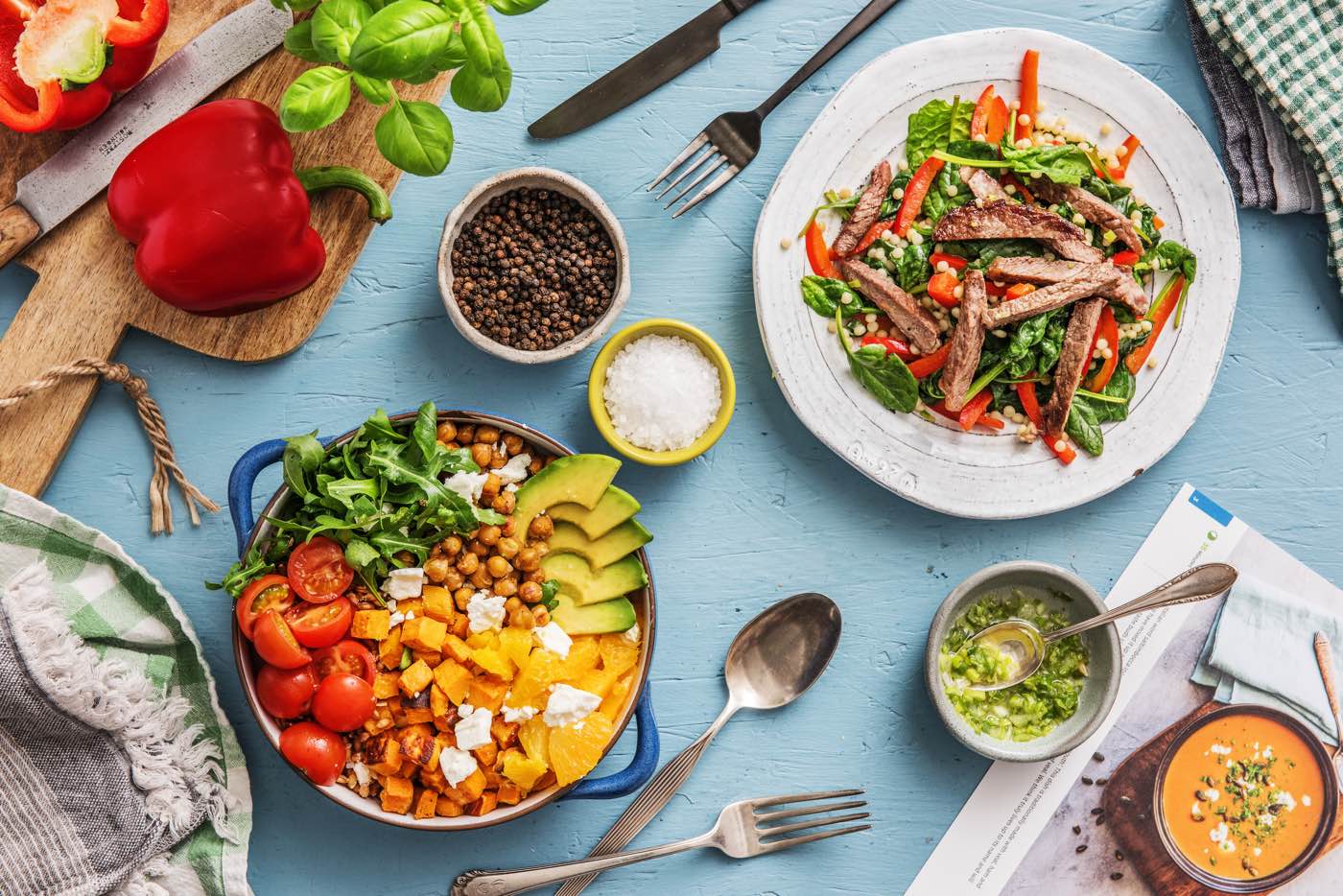 Dinner time made easy with HelloFresh
Catering for a big family can be overwhelming. Especially when everyone has different tastes and dietary requirements. Don't worry, though. A family meal delivery from HelloFresh can completely transform your evening dinners. We'll deliver everything you need in your food box, including fresh, quality ingredients and a step-by-step guide to create a delicious meal everyone will enjoy. No supermarkets, no stress, just tasty produce every week.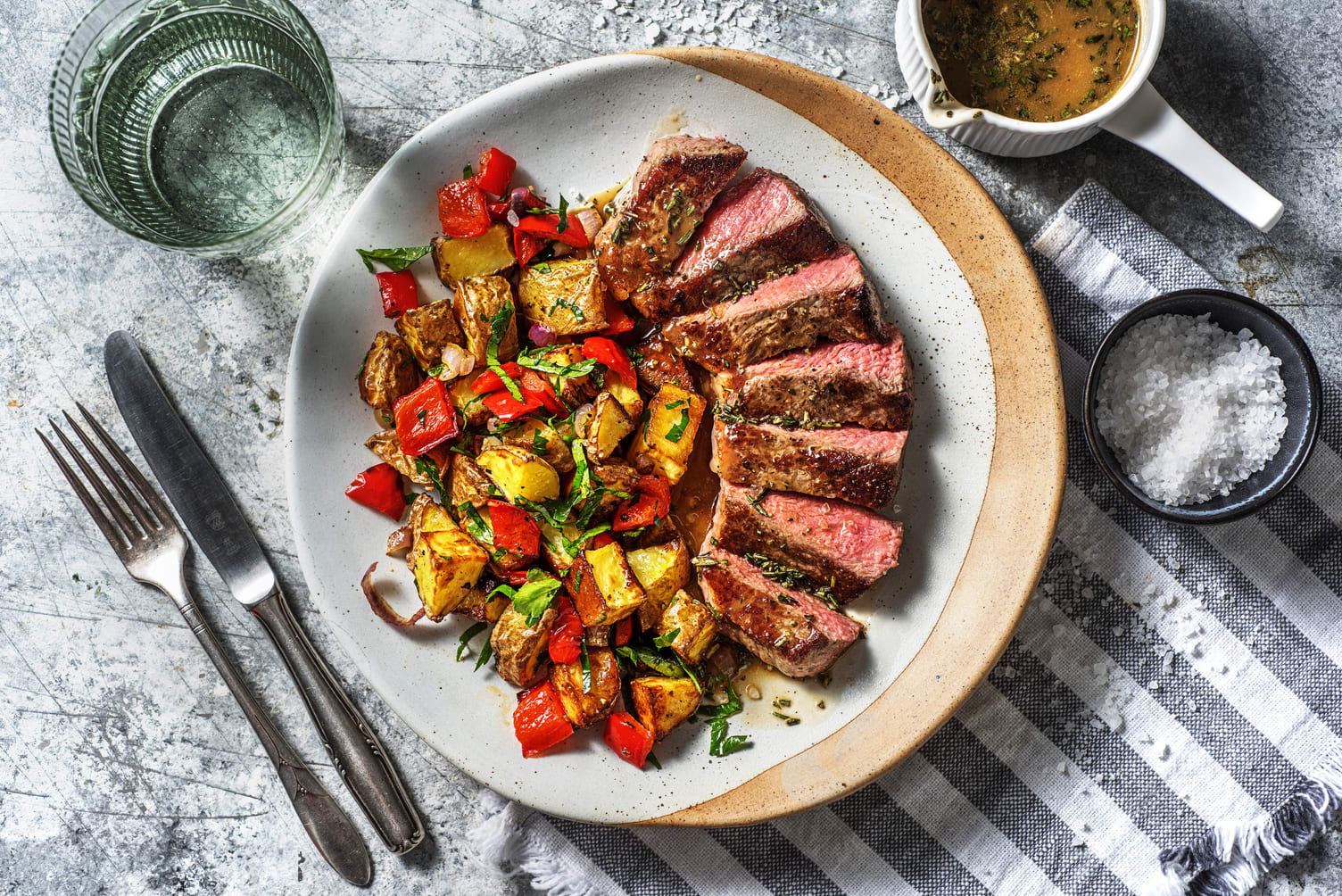 Home-cooked family meals
Feeling the pressure at dinner time? We get it, cooking for a big family can feel impossible when you have so many mouths to feed and very little time. That's why at HelloFresh, we ease the burden with our tasty weekly meal boxes. Forget crawling the internet for family friendly recipes and long walks down the supermarket aisles, because with HelloFresh, you get pre-portioned ingredients and your favourite recipes delivered straight to your door. Our food boxes prevent food waste while saving you money along the way. Better for the environment and better for your wallet, too.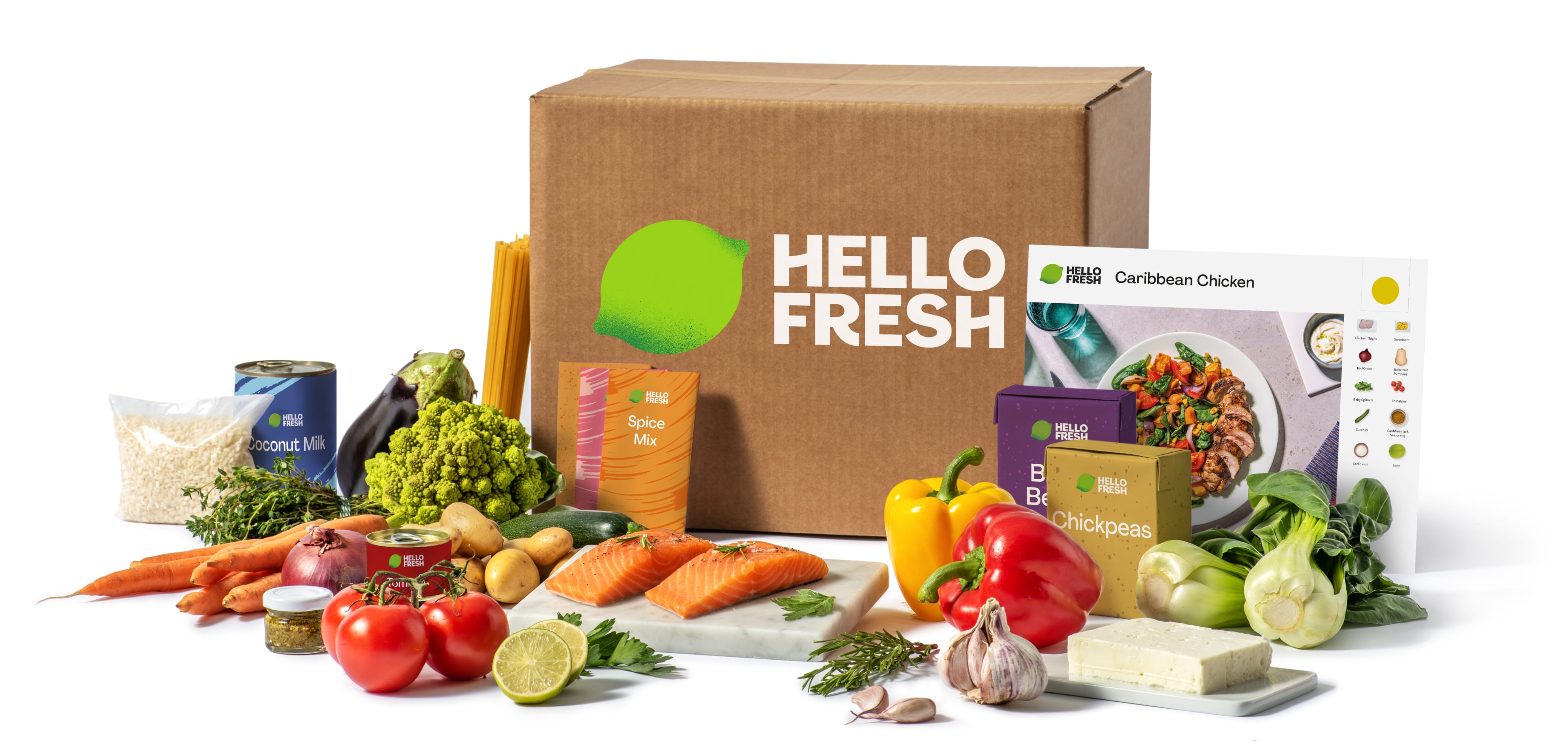 Family-friendly meal plans for the fussiest of eaters
Tired of fighting will your little ones at dinner time? We understand that your kids' preferences are likely to change and grow sporadically, so cooking a meal they like one week may not go down as well the next. With a HelloFresh food subscription box, you can choose different meals each week, so your kids will never get bored of eating the same dinners. You can also expose them to new flavours and cuisines as you go - even getting them involved in the cooking process! Our step-by-step recipe cards contain everything you need to know about preparing our tasty meals, making them easy to follow even for children.
What kind of recipes do you like?
Select from the categories below. You can always change them later!
Save & view plans
Frequently Asked Questions about our Family Meal Plans
How many people does a family food subscription box serve?
You can have a family meal box for 4 people 3-5 nights a week. You can create your perfect box for wholesome, delicious dinners. Our family meal plan subscription includes new recipes and a variety of cuisines every week, so your meals will never be boring again!
How much does HelloFresh cost for a family of four?
Without a discount, a HelloFresh recipe box for a family of four costs €67.00 for three recipes per week (€5.58 per serving), €82.00 for four recipes (€5.13 per serving) per week or €94.00 for five recipes (€4.70 per serving).
Is HelloFresh worth it for families?
HelloFresh is definitely worth it for families because it makes it easy to cook everyone tasty, balanced meals every week. You'll get pre-portioned ingredients too so that nothing goes to waste.
What meals are in the HelloFresh family box?
There are 12 new meals to choose from every week with a HelloFresh family box. You'll find something for everyone, with hearty and healthy favourites such as pastas, curries, burgers and fajitas.
How often will I receive family fresh meals for my family?
Families will be able to choose one day a week for their family meal kits delivery. We deliver our delicious food boxes from Monday to Wednesday. You will be asked to choose to pick a delivery day upon your first order, but you'll be able to change this date as needed. Whether you need to skip a week while you are on a family holiday or for any other reason, we make it easy to pause your subscription and resume at any time.
Get the discount directly on our app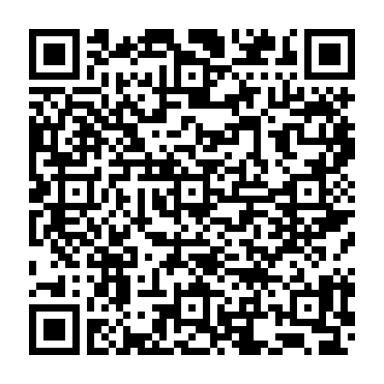 Choose your menu in a few taps
Meal planning and cooking guidance
Flexible account for easy subscription management in the app
Alter your delivery day and time on the go
Sign up and get up to €85 off your first 4 boxes!