Fakeaway ideas to make your favourite take-outs at home
Takeaways are always a tasty treat, whether we're sharing a pizza with friends or we're enjoying vinegar-soaked fish & chips with family. They may be delicious, however they're not always the most nourishing and budget-friendly option.
Luckily, there are lots of ways to make our favourite take-out dishes at home, and here at HelloFresh, we've got some great ideas, tips and recipes to help you do so. But to find out the best takeaways to recreate, we decided to find out which ones are Ireland's favourites…
Takeaways are always a tasty treat, whether we're sharing a pizza with friends or we're enjoying vinegar-soaked fish & chips with family. They may be delicious, however they're not always the most nourishing and budget-friendly option.
Luckily, there are lots of ways to make our favourite take-out dishes at home, and here at HelloFresh, we've got some great ideas, tips and recipes to help you do so. But to find out the best takeaways to recreate, we decided to find out which ones are Ireland's favourites…
What are the most popular takeaways in Ireland?
Our data experts looked at the most-searched for takeaways in Ireland to find out which cuisines were the ultimate treat. It turned out that the nation's most popular takeout was - perhaps unsurprisingly - pizza, closely followed by Chinese and fish & chips. Take a look to see if your favourite made the top 10:
1. Pizza
2. Chinese
3. Fish and chips
4. Sushi
5. Kebab
6. Indian
7. Burgers
8. Thai
9. Mexican
10. Tapas
How to recreate your favourite takeaways at home
Oven baking, grilling or light-frying your favourite cuisine at home is already way more beneficial nutritionally than ordering from takeaways, which often cook their food with lots of added fat. Following our HelloFresh fakeaway recipes instead, you'll be getting your favourite flavours from a much healthier source.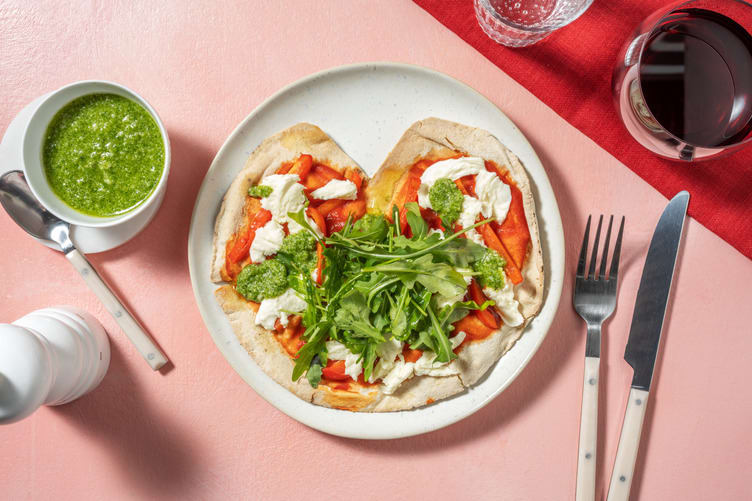 Healthier Pizza
If you're looking for a more nutritious way to enjoy Ireland's favourite takeaway food, then you're in luck. Substituting a thick, doughy base for flatbread and using fresh ingredients, you can enjoy all the flavours of a deep pan pizza takeaway without the carb overload! Our Roasted Red Pepper Flatbread takes twenty minutes in total - even quicker than waiting for the delivery guy!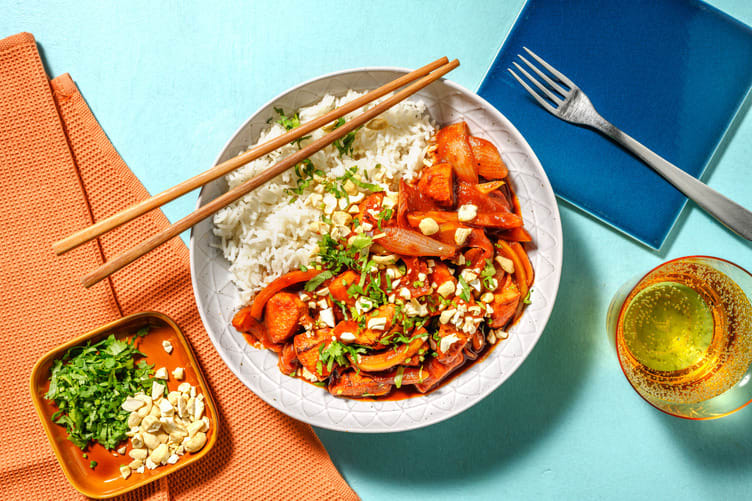 Homemade Chinese Food
You might think it's impossible to get those authentic Chinese flavours without ordering in but with recipes like the HelloFresh Sweet and Sour Chicken it's much easier than you think to replicate the popular Chinese cuisine.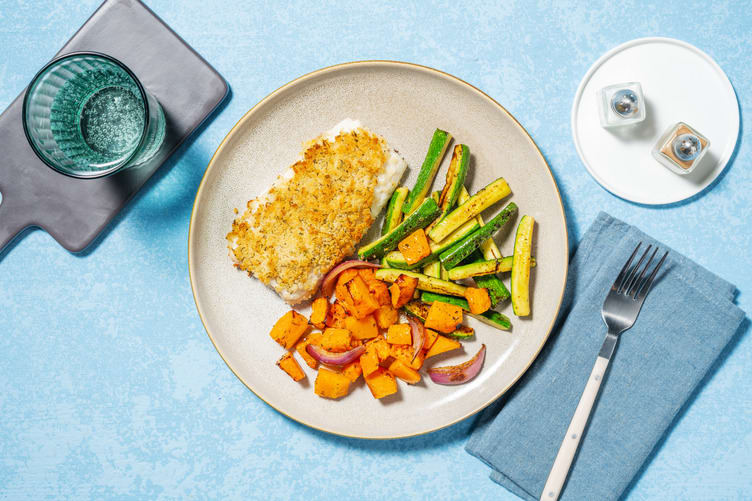 Fish Friday - Reinvented!
There'll be no scraps left if you cook up the Crumbed Hake and Courgette Chips fish and chip fakeaway. With all the similar flavours and textures, but a much better nutritional value this is definitely going to become a family favourite!
Fakeaway Favourites To Make Yourself
Whether you're looking to cook up a Thai feast with Chicken Pad Thai , the warmth of a homemade Indian chicken korma or recreate a healthier kebab in the form of chickpea gyros - recreating your favourite takeaway flavour combos at home has never been easier.