Easy Mother's Day Recipe Ideas
Want to spoil mum with a delicious home cooked dinner this Mother's Day? Find easy recipes that the whole family can make with HelloFresh.
Want to spoil mum with a delicious home cooked dinner this Mother's Day? Find easy recipes that the whole family can make with HelloFresh.
When is Mother's Day in Ireland?
Mother's Day in Ireland is celebrated on the fourth Sunday of Lent, three weeks before Easter Sunday. So, Mother's Day will fall on Sunday 19th March in 2023. Traditionally in Ireland, Mother's Day - or Mothering Sunday - is a Christian holiday that celebrates the Mother Church, Mother Nature, and the Virgin Mary. However, as the popularity of Mother's Day rose in the US, which is celebrated on the second Sunday of May, Ireland's Mothering Sunday began to align and the day became a celebration of mothers and motherhood in general.
How to celebrate Mother's Day
Mother's Day is a day to celebrate mum and thank her for everything she does. From day trips to family meals, spending quality time is the best way to show you care. Beach walks, shopping trips, pottery painting and afternoon tea are all popular Mother's Days out, but if you're looking for something simple that your mum is bound to love, you can't go wrong with a tasty home cooked meal. Chances are, she'll appreciate the effort, plus she'll love not having to lift a finger. So why not serve up a scrumptious, hearty dinner and gather everyone around the table to celebrate? Read on for some delicious Mother's Day recipe ideas that are certain to put a smile on mum's face.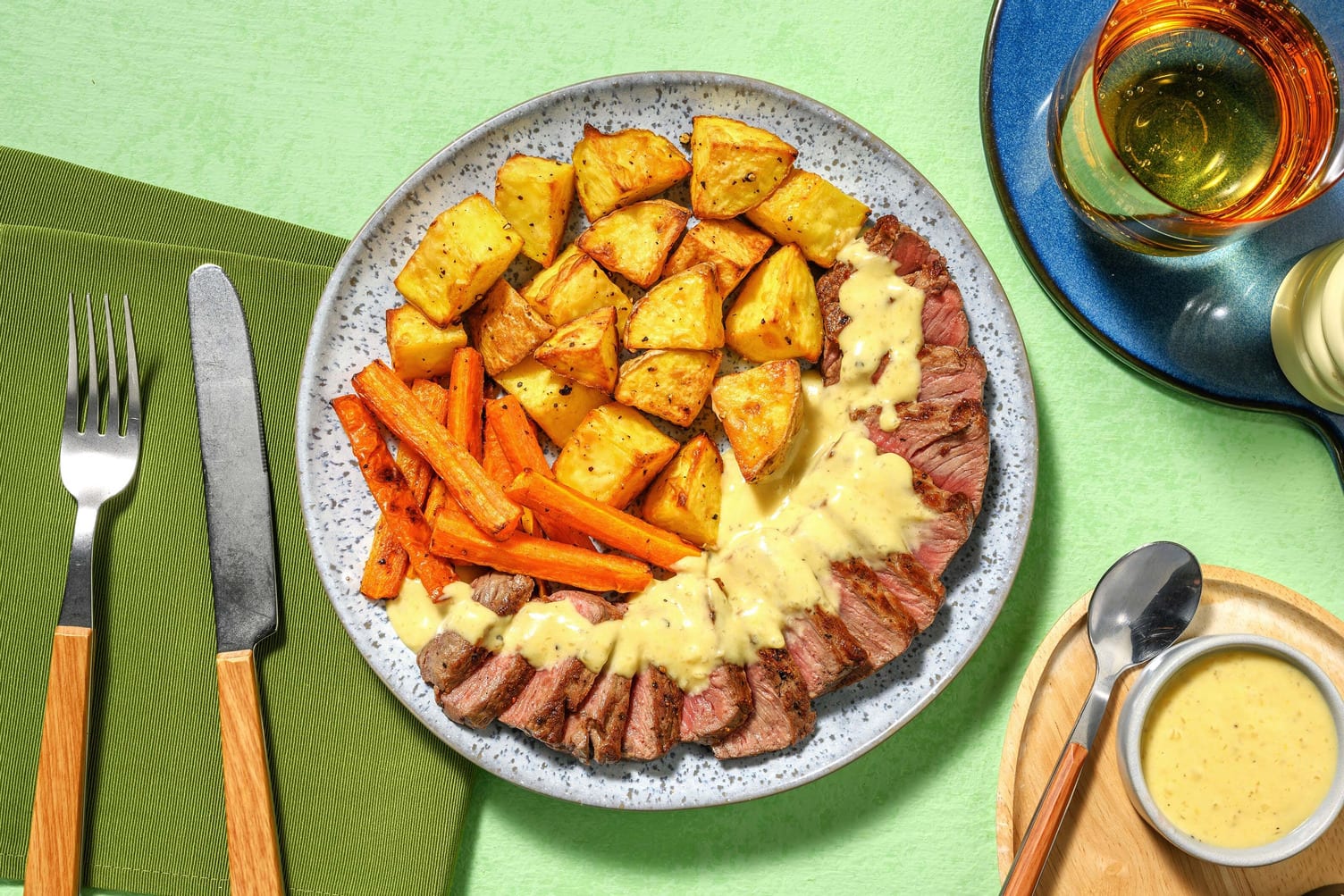 Fancy meal ideas to impress mum
If you want to serve something special but don't want to cook anything too tricky, steak is a great option. All you need to do is season, sizzle in a pan and you're good to go, plus it's versatile enough to pair with almost any side.
This Steak, Roast Potato and Mustard Sauce recipe feels impressive and is so easy to make. The sauce has just three ingredients - mustard, creme fraiche and stock - and all you'll need to do is simmer in a pan and stir. Not only is it deliciously rich and creamy, it makes the meal feel restaurant quality!
Another delicious recipe is this Harissa Spiced Beef Rump. The smoky harissa marinade has a stand-out flavour that makes for a show-stopping meal.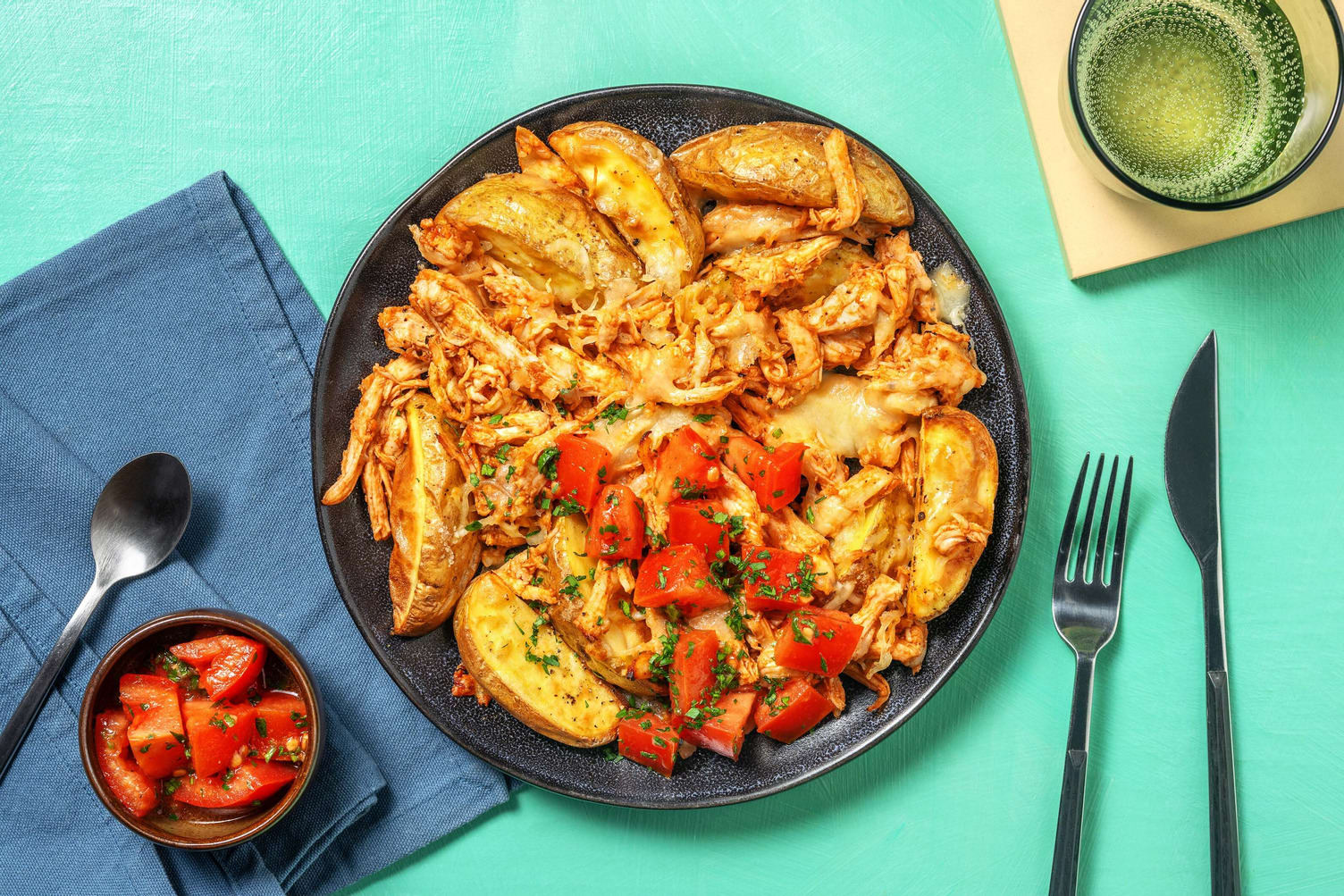 Mother's Day meals to serve big families
Pulled chicken is a great Mother's Day recipe if you're feeding a big family, as it can be easily made into a big batch. All you need to do is roast your chicken breasts in an oven, then pull it apart until shredded before coating it in your sauce. BBQ is the easiest option because you can buy this already made.
Try this BBQ Pulled Chicken recipe and serve with cheesy wedges and tomato salad, or serve other ways like in sandwiches, salad or with rice.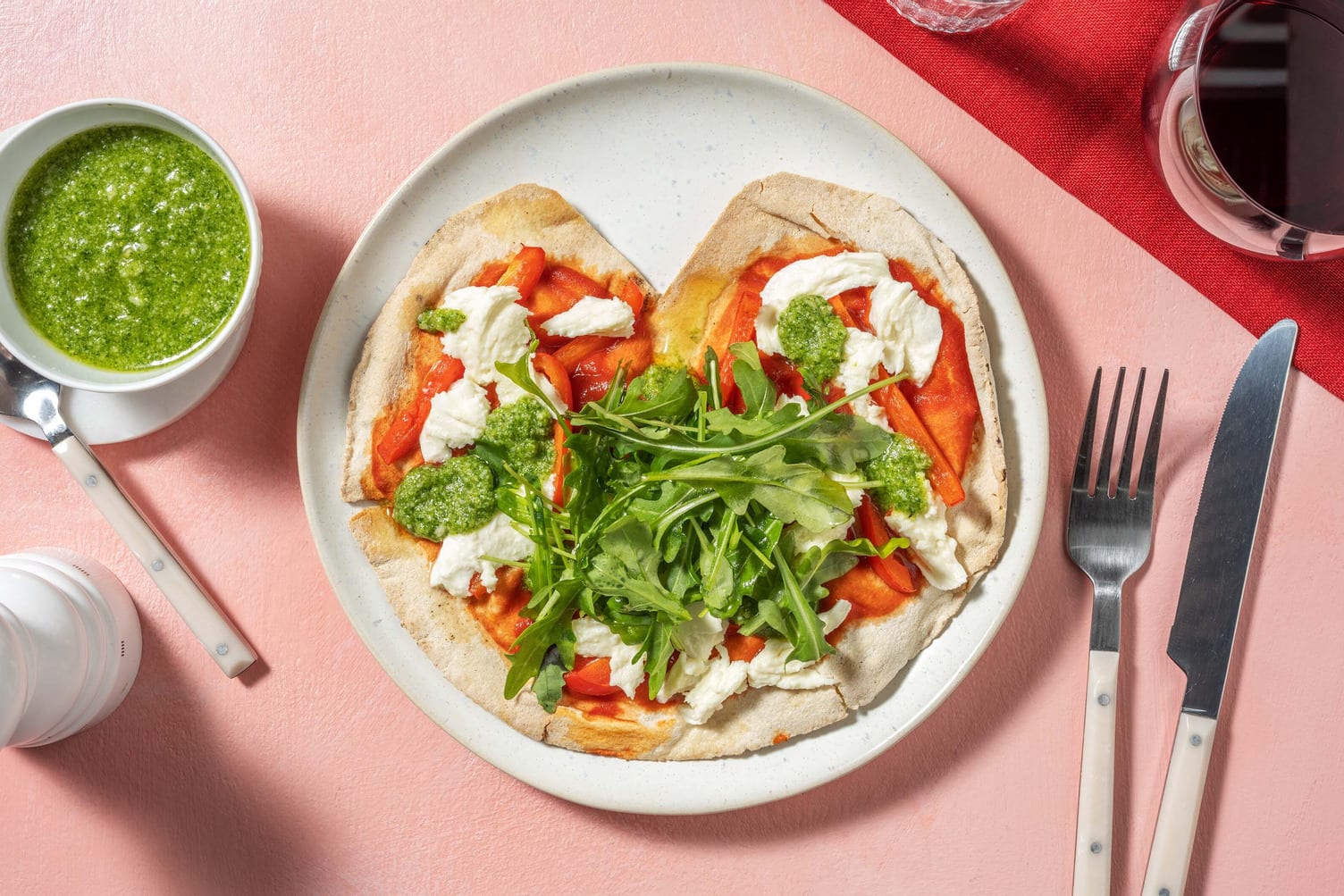 Easy Mother's Day recipes that kids can help with
Chances are, mum's favourite part of her home-cooked meal won't just be the good food, it'll be the effort that everyone puts into it. So, if you have young children in your family, why not get them involved in the cooking process?
These heart shaped pizzas are such a thoughtful yet easy Mother's Day recipe because they look beautiful despite taking just 15 minutes to cook. To make the heart shaped base, all you need to do is cut a triangle into a flatbread, before it's ready to pair with mum's favourite toppings. You can add whatever toppings you like, but we recommend red pepper, pesto and mozzarella as it feels extra special.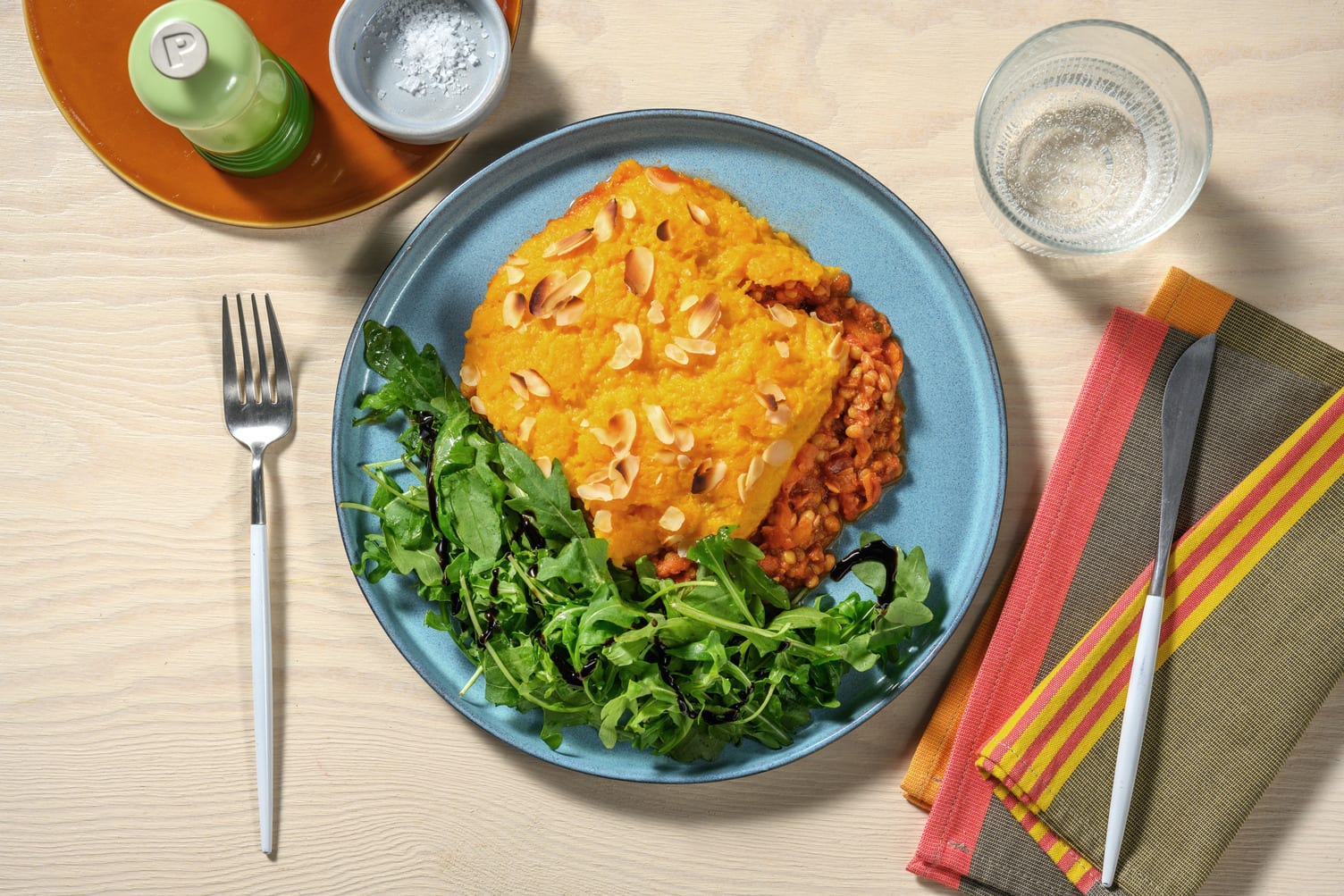 Vegetarian and vegan Mother's Day dinner ideas
If you're looking for a veggie option this Mother's Day, try opting for a cosy one-pot, as this will feed the family and suit a Sunday perfectly. This Lentil Shepherd's Pie is easy to prepare and can be made ahead of time, so you're not too busy on the day. You can top with traditional potato if you prefer, but topping with butternut squash will give a more indulgent feel.
Another easy veggie option is a warming, hearty stew, like this West African Peanut Stew. It only takes 10 minutes to cook and it can be made into a big batch. It's also a little lighter too, so it's perfect for a lunch in smaller portions.
Make Mother's Day cooking even easier with HelloFresh
Order a HelloFresh box today to make mum's week by serving delicious recipes throughout. With family meal plan, you can choose from a range of tasty, filling recipes to suit even the fussiest of eaters. Each box comes with pre-portioned ingredients and simple recipe cards so that cooking couldn't be easier.