Explore Recipes by Cuisine
Vegan Recipes
Incorporating plant-based, vegan meals into your diet has never been easier than with our recipes. Whether you're just wanting to give vegan food a try or you're ready to go vegan completely, our vegan recipes are easy to follow and packed full of flavour.
Vegan Recipes
Check out our selection of vegan recipes, featuring a wide range of cuisines from around the world below.
Get inspired by Vegan Recipes from HelloFresh!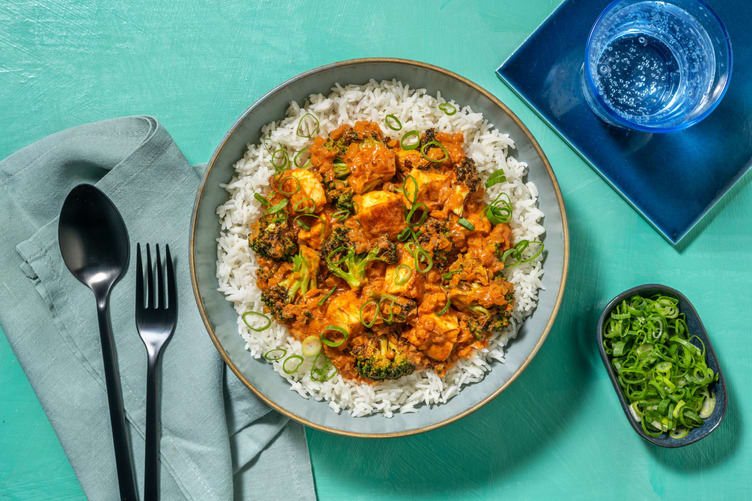 Simple Vegan Recipes
Looking for simple, everyday vegan recipes? Well, you've come to the right place. We have plenty of delicious, completely plant based meals that can be whipped up in a flash. From wholesome veggie-packed stews to take away-inspired favourites, with a HelloFresh subscription box you can get all of your favourite vegan recipes delivered straight to your door. Complete with fresh, pre-portioned ingredients and step-by-step instructions, they're the perfect option for even the complete kitchen rookie!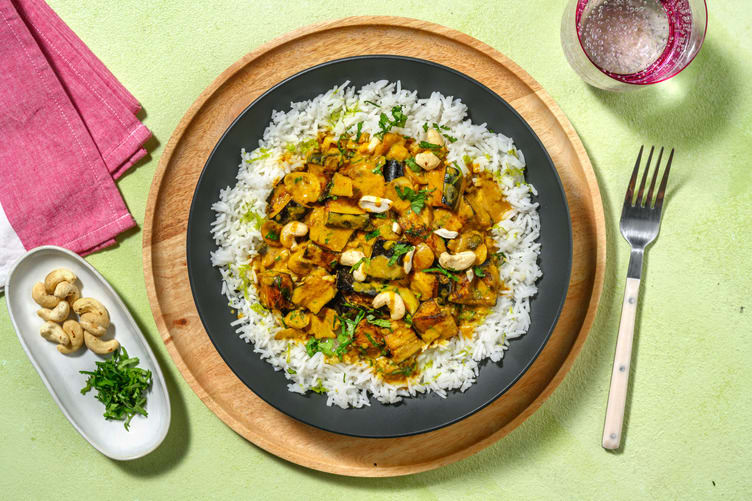 Discover New Cuisines With Our Vegan Recipes
HelloFresh gives you the opportunity to try out delicious new cuisines that give you a taste of different cultures from around the world in the comfort of your own home. For example, you can enjoy a taste of India with our selection of delicious Indian recipes, including our crispy cauliflower dhal and korma style mushroom curry that provide a warming bowl of goodness after a long day at work.


If curry isn't your style, however, we also have delicious African dishes, Mediterranean stews and hearty Irish comforts that are filled with nostalgia. At HelloFresh, we love giving you the ability to step out of your comfort zone and escape to new places through flavours and cuisine. Why not give it a try today?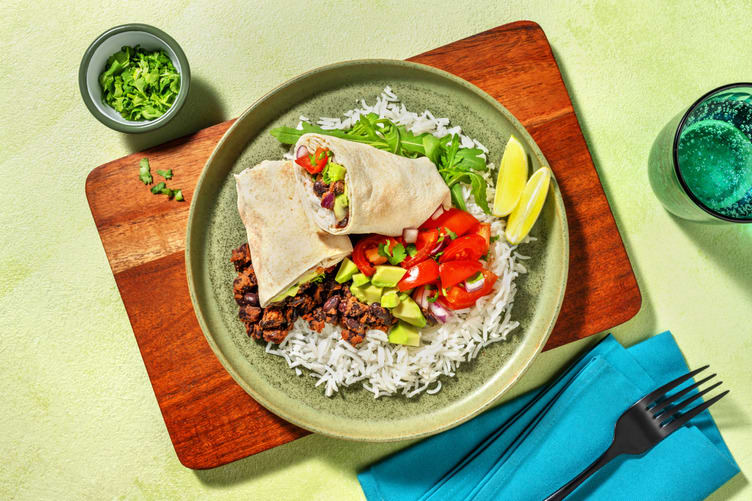 Vegan Dinner Recipes
If you're a vegan, or someone just looking to eat more plant based meals, choosing a recipe at dinner time can be difficult. Especially when there is often a stigma around vegan food being bland or unsatisfying. Luckily for you, at HelloFresh we have plenty of delicious vegan dinner recipes that you can get in your weekly box, or just get some inspiration from next time you're wanting to cook up a storm in the kitchen.

Love Asian cuisine? Our delicious mushroom curry ramen is super simple, nourishing and quick to whip up on busy weeknights, while our chipotle black bean burrito is the perfect - and fresher - way to get your takeaway fix that's also much lighter on the purse strings. And for those of you who want something a little bit lighter at dinner time, our delicious spiced sweet potato stew is the perfect meal for every season.

Like always with a HelloFresh plan, all of your ingredients will be pre-portioned, and delivered straight to your door, meaning no supermarket trips and zero waste!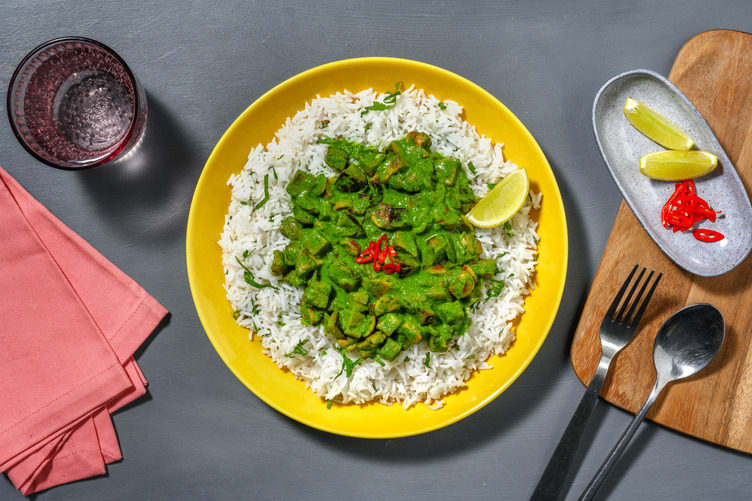 Stay on Top of Your Health Goals With Vegan Recipes From HelloFresh
Staying on track with your health goals can be tough, especially if you follow a busy lifestyle. Not to worry, though, as we have plenty of vegan recipes that are packed with vibrant veggies and low calorie, too. So you can stay on track to meet your health and fitness goals whilst also eating new, delicious recipes, like our Aubergine Saag. Super quick and under 650 calories, it helps making healthier choices so much easier!

For more delicious recipes under 650 calories, check out our low calorie meal plan, and get fresh, locally sourced ingredients and step-by-step instructions delivered straight to your door.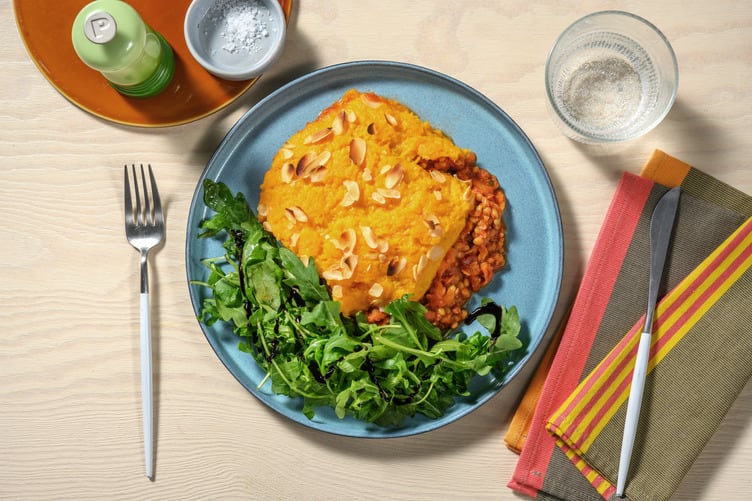 Vegan Meal Plan You Can Follow This Week
Need some inspiration for vegan meals to try out this week? Maybe our list of recipe inspirations below can help.

FAQs: Vegan Diet and Recipes
What is a vegan diet?
A vegan diet is a diet based on completely plant based products. Unlike vegetarians, vegans do not eat any animal products whatsoever.
What do vegans eat?
Vegans eat a completely plant-based diet. This can vary from person to person, but most plant-based diets consist of fruits, vegetables, legumes, nuts, seeds and meat substitutes such as tofu and seitan.
Is honey vegan?
There is a lot of controversy surrounding honey and whether or not it is vegan. A lot of vegans see it as animal exploitation therefore exclude it from their diets and instead use alternatives such as sugar or sweeteners.
Can a vegan diet be healthy?
Yes! Whether you're vegetarian, vegan or a meat eater, as long as you are eating a balanced diet then it's considered healthy. In order to have a healthy vegan diet, you should be incorporating an appropriate balance of proteins, fats, vegetables, fibre and carbohydrates in your diet. Our HelloFresh vegan recipes are a great way to make sure you're eating a healthy, balanced diet. So if you need some help, check them out today.