Explore Recipes by Cuisine
African Recipes and Dinner Ideas
Try something new from our selection of hearty African recipes. Inspired by traditional dishes from across the continent, this diverse collection from the HelloFresh recipe archive will introduce you to a world of new, exciting flavours.
African Recipes Tips and Tricks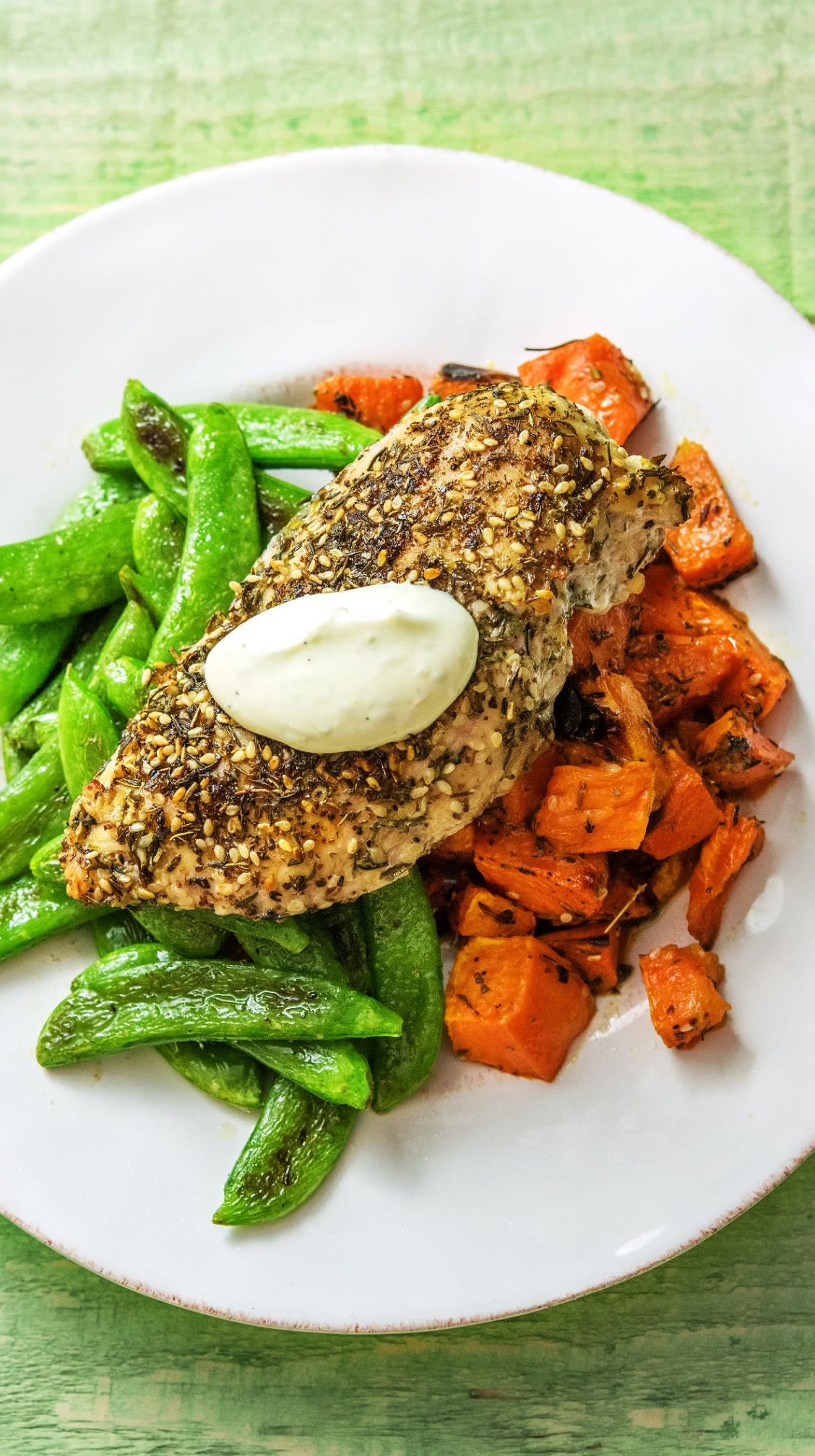 4 Ways to Use Freekeh in African Recipes
Freekeh is an ancient grain that has been used in North African recipes for centuries. Here's how you can incorporate this North African staple into your own diet.
Rice substitute:
Freekeh can be used as a starchy base for African soups or stews in place of rice. What's great about this substitute is that the ancient grain is a source of both protein and dietary fibre.
In a salad:
Freekeh offers a wonderful nutty flavour and texture. Add it to a salad to transform it from a side dish into a balanced main.
As a porridge:
Give breakfast an North African twist. Freekeh porridge can be served as a savoury dish by adding veggies and a fried egg. For a sweeter version, top your porridge with honey and chopped fruit like apples or berries.
Pilaf:
Freekeh is the perfect grain for a wholesome pilaf thanks to its fluffy texture and relatively high fibre content.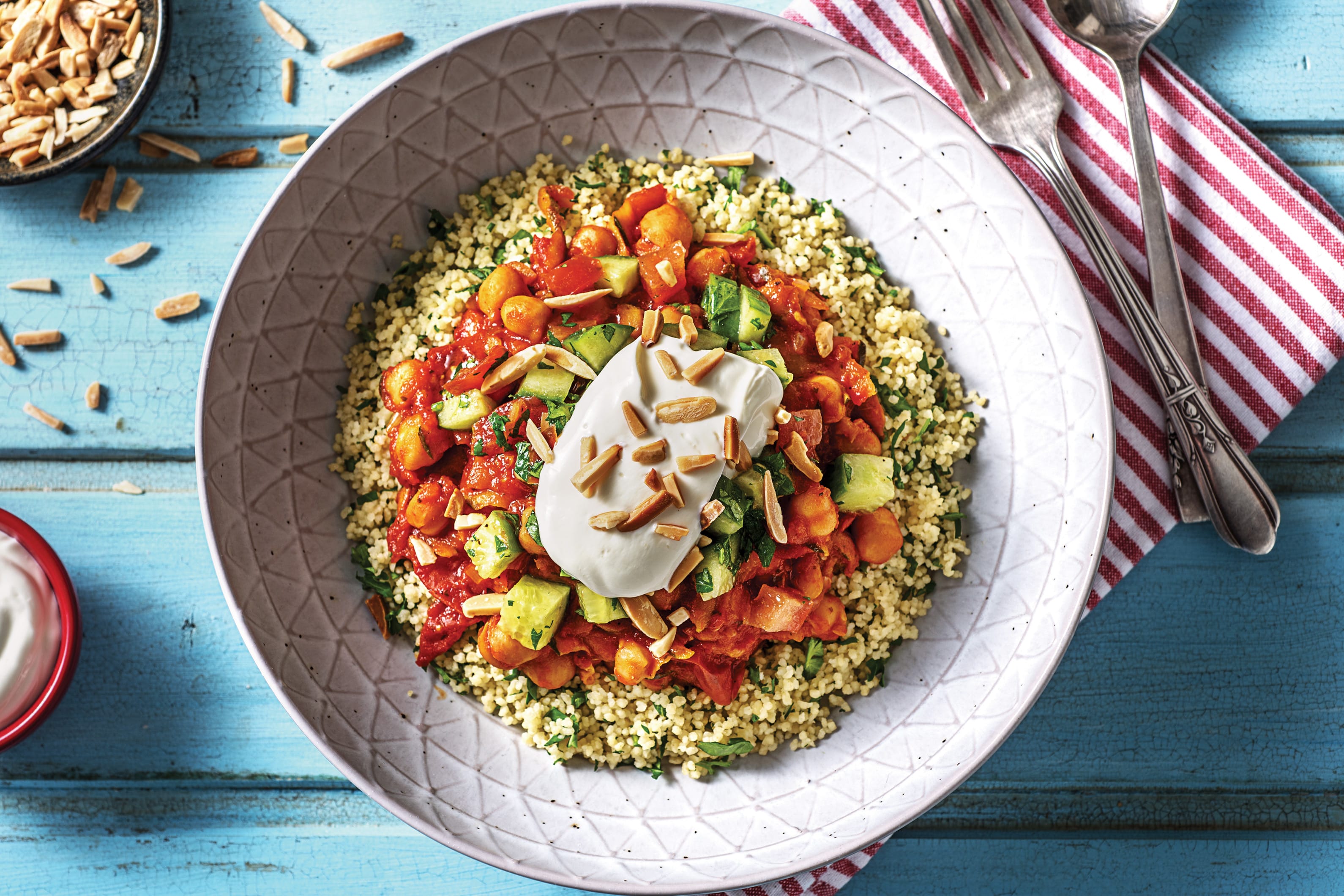 10 Essential Spices in Moroccan Recipes
Located at North Africa's Mediterranean coast, Morocco was at the heart of the ancient spice trade route. This meant that the country could import spices from all over the world, resulting in an exotically sweet, savoury and spicy national cuisine.
Recipes from Morocco often use a combination of 10 spices which are closely associated with Moroccan cuisine by chefs and home cooks all over the world.
Cayenne is made from spicy chilli peppers and adds heat to savoury dishes.
Cinnamon is native to Morocco and lends its sweet aroma to recipes both sweet and savoury.
Cumin adds a dimension of flavour to tagines.
Turmeric gives dishes a vibrant yellow colour and distinct flavour.
Coriander has a slightly lemony flavour – not to be confused with fresh cilantro.
Paprika offers a sweet flavour and deep red colour.
Black and white pepper is an important spice component of Moroccan tagines.
Aniseed is known for its liquorice flavour and is used most often in baked goods.
Saffron is farmed widely in Morocco and is one of the most expensive spices in the world due to its meticulous harvesting process.
Ginger is used extensively in Moroccan cooking and adds a spicy dimension to dishes.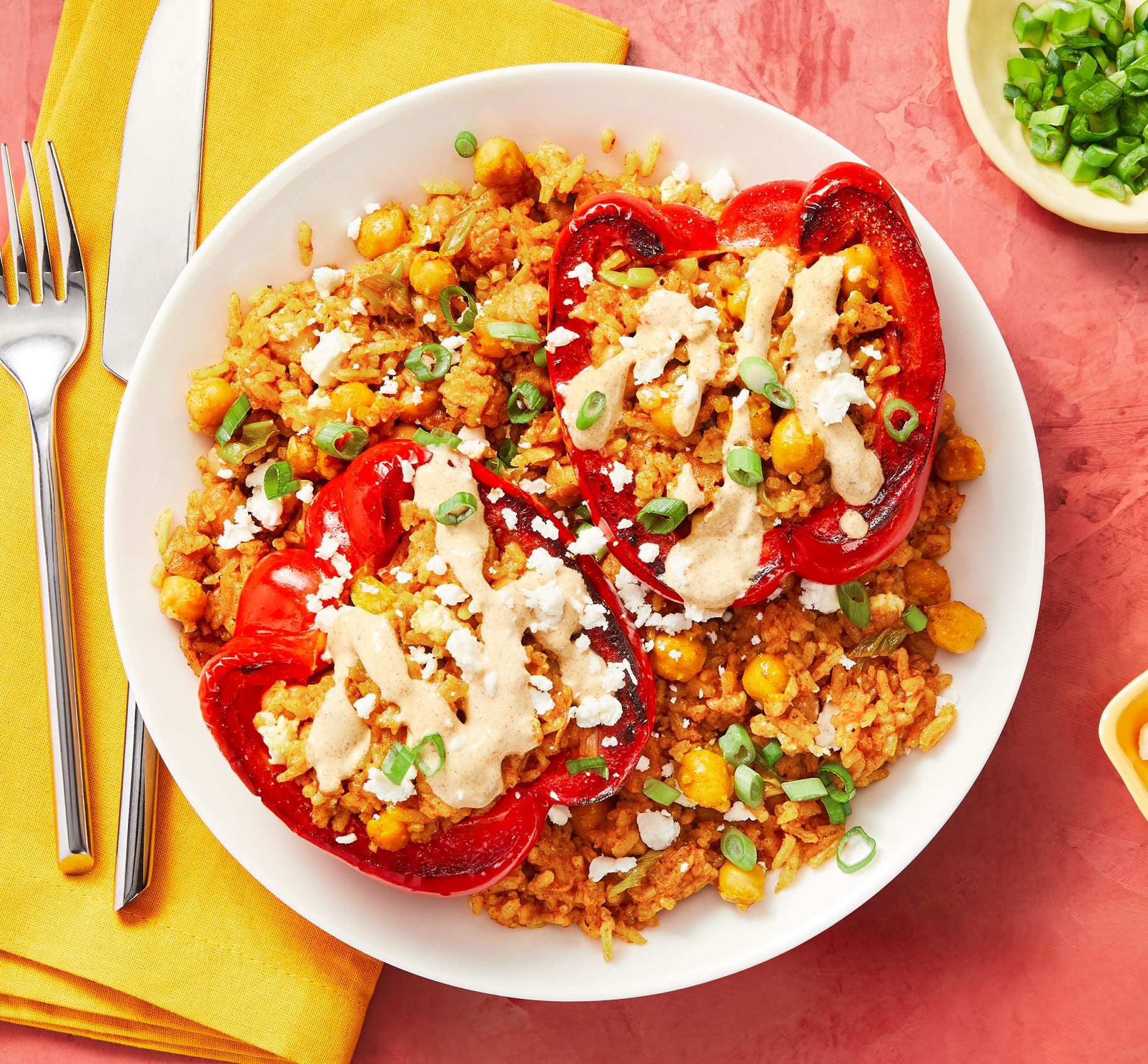 3 Ways to use Harissa Paste
North African recipes are known for spice blends that combine sweet and savoury flavours. Harissa paste is the epitome of this flavourful fusion. Made from dried chilli, garlic, oil and spices, the Tunisian condiment is traditionally served alongside stews, couscous dishes or pita bread. However, there are many other creative ways to use harissa too.
Add heat to roast vegetables:
Toss your choice of vegetables in harissa paste before roasting to add a spicy dimension to your veggie dish. Harissa goes well with carrots and fennel, while our Harissa Chickpea Tagine recipe makes for a delicious vegetarian North African recipe.
Spicy dipping sauce:
Harissa adds a fiery kick to any recipe. Use it as a dipping sauce for chips, veggies or bread. To tone down the heat, mix it with plain Greek yoghurt.
North African-inspired rub:
Harissa paste can be used as a rub for grilled meat and roasts. The spicy flavours go best with leg of lamb, but many North African recipes pair the rub with chicken, beef or fish.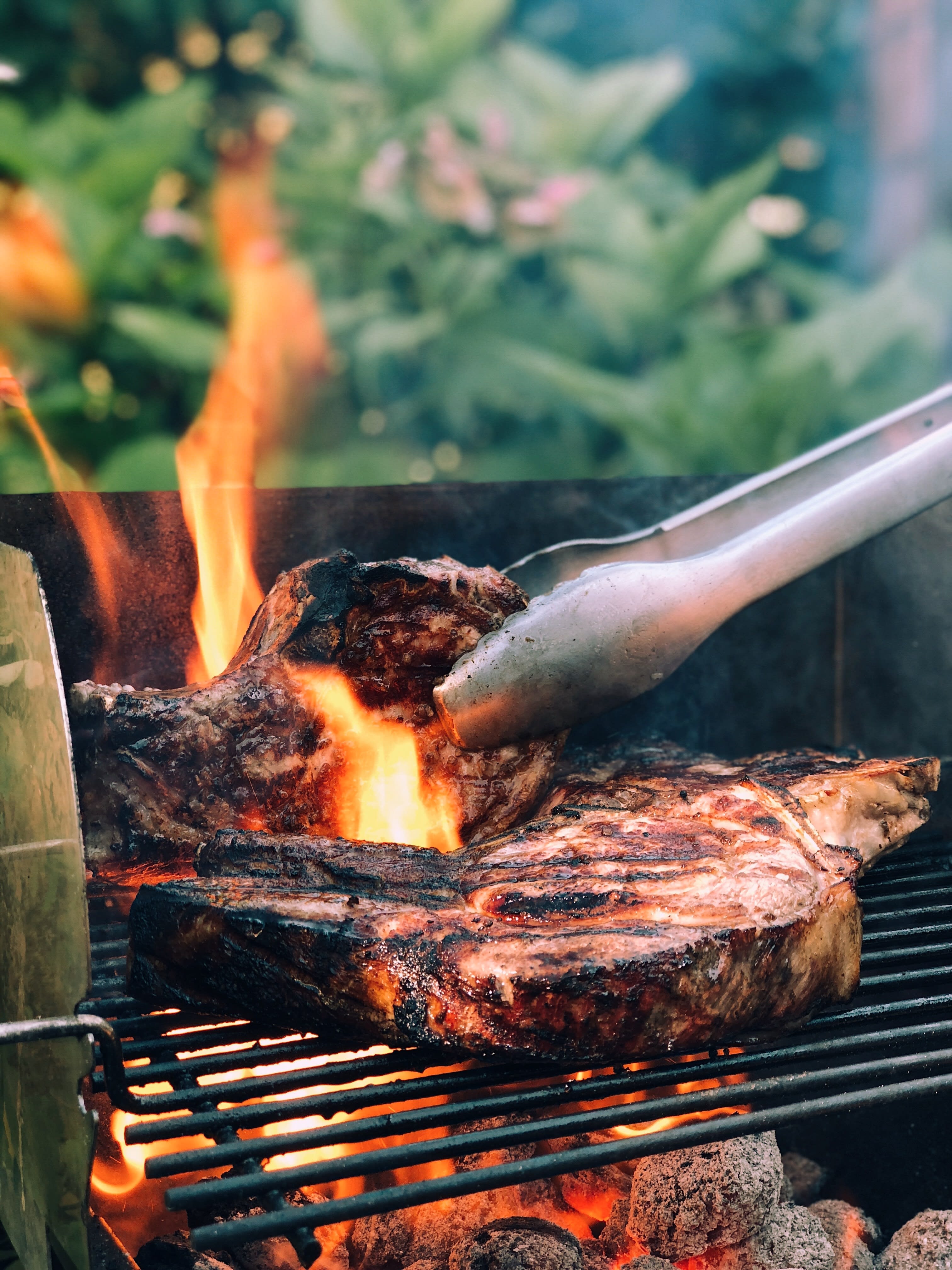 African Food Scene
The African food scene is incredibly diverse, as it encompasses a wide variety of cultures, climates, and ingredients across the continent. Therefore, it's impossible to generalise African food as a whole. However, most traditional African dishes make use of staples such as maize (corn), millet, sorghum, rice, yams, cassava and plantains, as well as incorporating herbs, seasonings and spices, and locally available, often indigenous ingredients, including fruits, vegetables, and unique proteins.
This collection of African recipes celebrates popular dishes from all ends of Africa, including renowned South African recipes such as bunny chow and shisa nyama.

Africa's Favourite Dishes
Here are some of Africa's most loved dishes, including African foods spanning the entire continent.
Pap en vleis/Shisa nyama, South Africa: Grilled meat paired with maize porridge is a cherished combination among numerous cultures in Southern Africa. Referred to as "Pap en vleis" (translated as "maize porridge and meat"), this term covers a wide range of dishes combining various starches with either grilled or stewed meats, accompanied by zesty gravy, relish, or chakalaka.
Kapenta with sadza, Zimbabwe: Crispy, fried kapenta (freshwater fish native to Lake Tanganyika), were introduced to Lake Kariba and now are a much-loved African food for lakeside populations of Zambia and Zimbabwe. Kepenta is often paired with maize porridge, stewed tomatoes, onions and fresh greens.
Jollof rice and egusi soup: You can't possibly visit Africa without trying jollof rice and egusi soup. Originating in fishing communities of Saint-Louis</a>, this African recipe is popular at parties, and comprises of rice, tomatoes, onions and pepper.
Bunny chow, South Africa: Bunny chow is a hollowed-out half of white bread loaf, filled with curry, and is one of South Africa's most treasured street foods. It certainly saves on the washing up!
Muamba de Galinha, Angola: A zesty and slightly oily stew, crafted using oil or butter, infused with garlic, chilli peppers, and okra. Across the Congo River region, you'll encounter diverse variations of chicken muamba, all frequently accompanied by cassava leaves and white rice.
Nyama na irio, Kenya: A true comfort food, nyama na irio is an African recipe made of mashed-up potatoes, peas, beans, corn and onion, most often served with spiced roasted meat.