Explore Recipes by Cuisine
Easy American Recipes and Meal Ideas
From easy American recipes that can be whipped up in under 25 minutes to classic American food that will transport you across the Atlantic, you'll find the best American recipes to cook at home with HelloFresh.
Get to know our favourite American recipes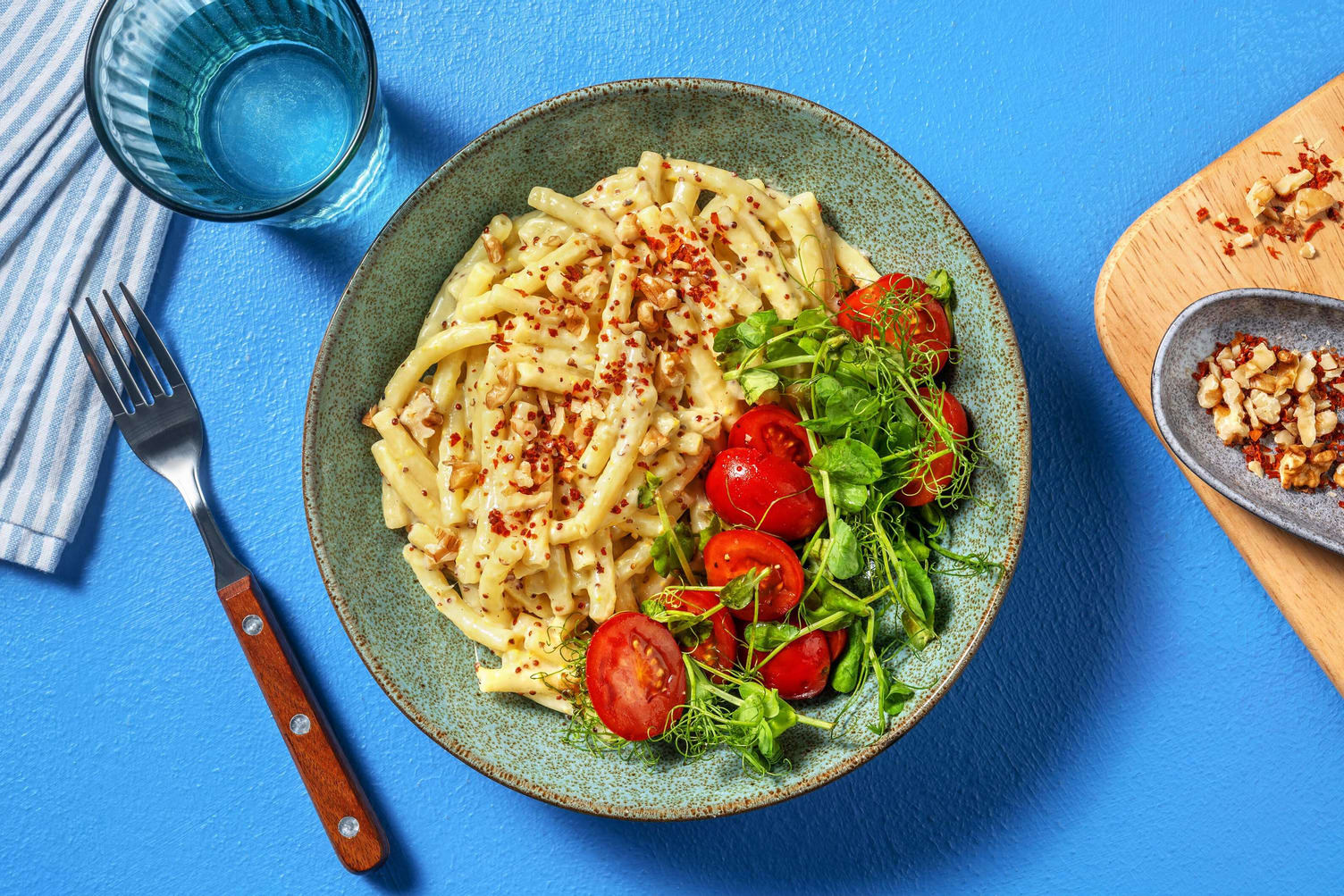 What is American Food?
American food consists of a wide range of recipes and ingredients, with each state offering traditional dishes of their own. Climate, produce and cultural influence all differ across the country, which is why American cuisine can often seem so broad. When we think of American recipes, we often think of burgers, fries and other fried food, but in fact, meals are heavily influenced by Mexican, African, Italian and even Irish recipes. Some classic American recipes include:

Loaded fries and wedges
Fried chicken
BBQ chicken and pork
Potato hash
Mac and cheese
Cheesy bakes
Burgers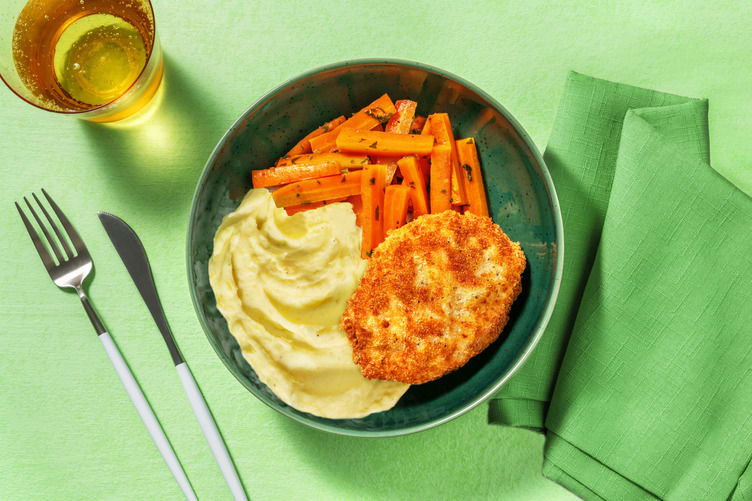 Easy American Recipes to Cook in under 25 Minutes
One of the best things about American food is that it can be so easy to make, with lots of recipes taking less than half an hour to whip up. American fried chicken is one of the easiest to cook, though deep fat frying isn't a great way to make a balanced meal. Instead, we recommend coating your chicken in breadcrumbs and aioli and baking it in the oven until crispy, as per our tasty
chicken tenders recipe
. Then, you can toss it in your favourite American sauce and serve with homemade fries and veggies. Pasta bake is another easy American recipe that's so easy to cook, plus it's great for using up whatever vegetables are left in your fridge. If you're looking for
quick recipes
that offer the utmost comfort, American cuisine is just the ticket.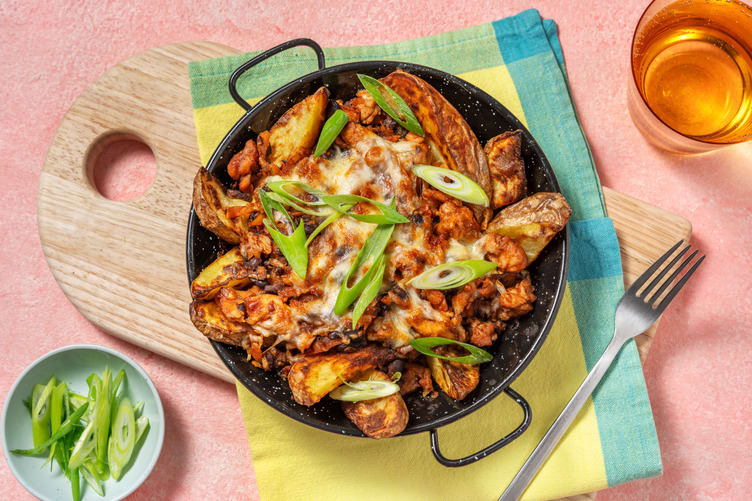 American BBQ Sauce Recipes
BBQ sauce is an absolute staple in American cooking. Packed with flavour, it can be used to dip, marinade or baste - and is especially delicious when topped with heaps of melted cheese. You can make your own BBQ sauce with ketchup, vinegar and sugar, however it's just as easy using sauce straight from the bottle. BBQ loaded wedges are a classic American recipe and are easily cooked at home with homemade, oven-baked wedges. Another iconic dish that's a favourite among many is BBQ pulled chicken - simply bake chicken breasts in the oven, pull apart with two forks until shredded, and then toss in the sauce.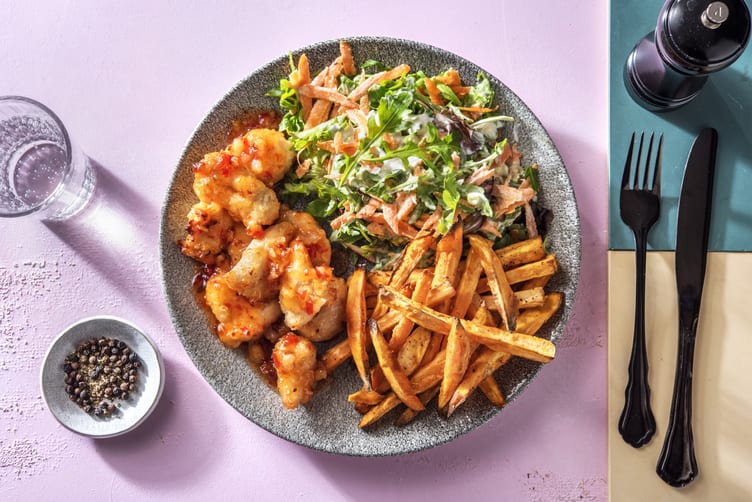 Easy American Fries Recipes
When we think of American recipes, our mind often goes straight to French fries. Deliciously thin and crispy chips that are adored across the globe by even the fussiest eaters, American fries are one of the best
family-friendly foods
. To incorporate fries into a balanced meal, try making them yourself with fresh potatoes. Simply cut them into thin batons, drizzle with oil and seasoning, then roast for around 25 minutes. Using sweet potatoes is a great way to pack in extra nutrition too! You can then serve with any traditional American main meals such as burgers, breaded chicken or pulled pork.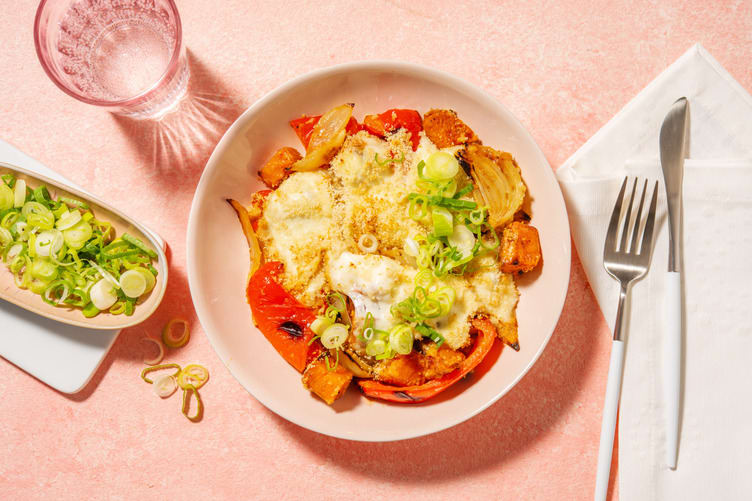 American Midweek Meal Ideas
American recipes can sometimes feel too indulgent to incorporate into your midweek meal plan, but in fact, they can be so nutritious when paired with your five-a-day and oven baked with just a dash of oil. What's more, many American dishes take little prep, making them great for evenings after a busy day. If you're a big fan of American food, or you'd like to try it on the odd occasion, you can add them into your
HelloFresh meal plan
. With a range of cuisines to choose from every week, you can get fresh ingredients and easy-to-follow recipes delivered to your door.
Frequently Asked Questions about American Foods
How do I cook American food?
Lots of traditional American food, such as burgers, fries and chicken, are fried, however many recipes can also be oven baked.
Is a burger an American food?
Burgers actually originated in Hamburg, Germany, however they were popularised in the USA and therefore considered an American food, just like French fries.
Is Cajun food American?
Yes, Cajun food is considered American because it was developed in Louisiana. However, it was created by groups of people from France and Canada.
Are American recipes good for you?
Often American recipes can be considered less nutritional than other cuisines, however when made with fresh ingredients and oven baked, American food can be part of a balanced diet.
How can I make American recipes at home?
American recipes are easy to make at home as recipes are often simple and easy to follow. You can also order HelloFresh recipes to whip up delicious meals inspired by American cuisine.