Explore Recipes by Cuisine
Middle Eastern Recipes and Arabic Meal Ideas
The Middle East has a rich culinary history and it shows in the bold, spicy flavours of their major dishes. Our selection of recipes mixes together traditional dishes with interesting fusion recipes, all designed by the expert cooks at HelloFresh.
Middle Eastern Recipes and Arabic Meals
Further Middle Eastern Recipes and Arabic Meals
Our tips and tricks for the tastiest Middle Eastern recipes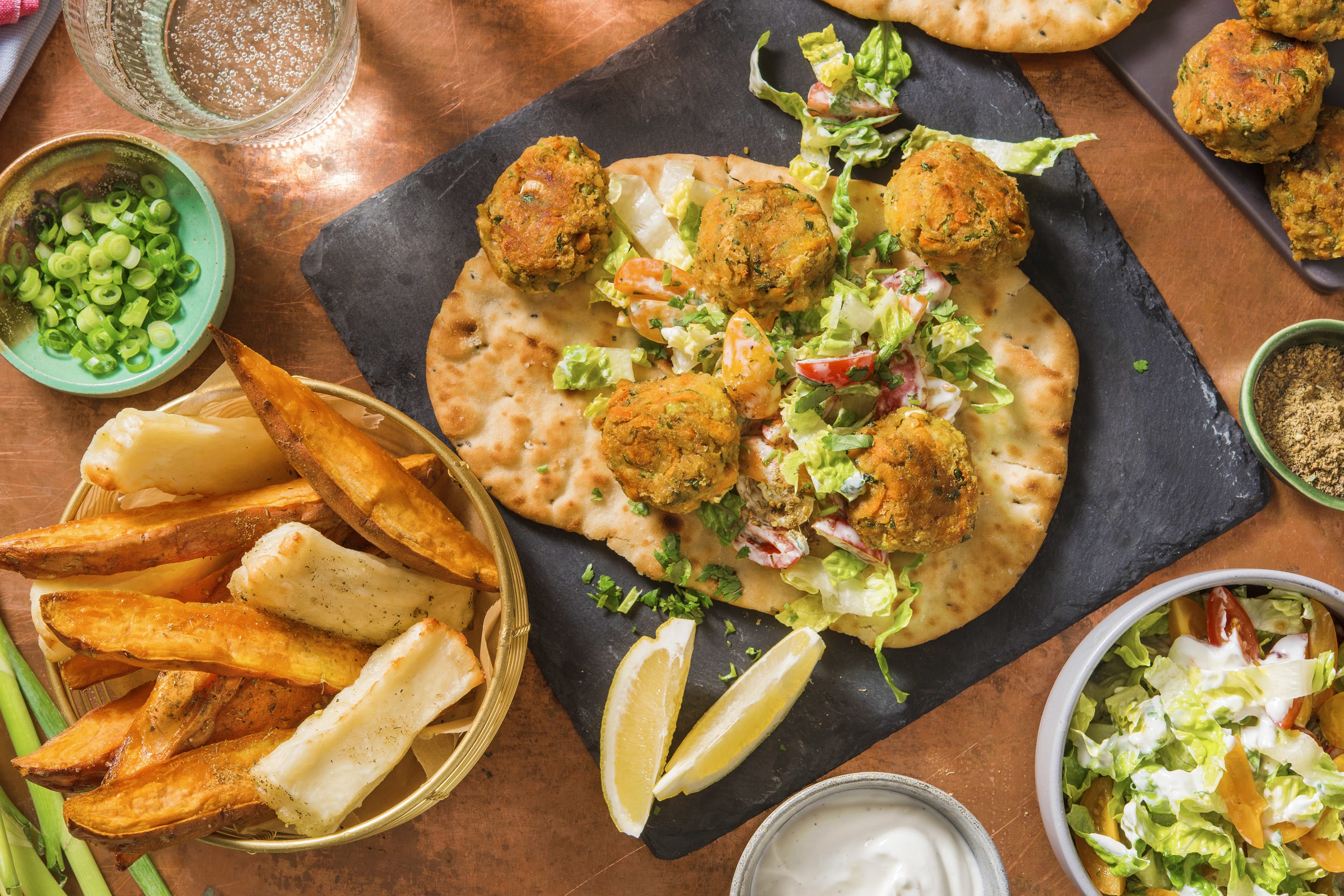 5 Ways to Eat Middle Eastern Falafel
Falafel is a popular street food in the West, but this bite-sized appetizer has been an important component of Middle Eastern cuisine for millennia. With such a rich history, no wonder there are many exciting ways to enjoy falafel.


In a salad: Falafel is the perfect vegetarian protein to transform a simple salad into a filling main course.
In a wrap: Enjoy your falafel on the go by preparing a wrap filled with falafel, lettuce, veggies and sauce.
With tacos: Shake things up with a Middle Eastern fusion recipe. Falafel is a great vegetarian taco filling. Swap out tzatziki for guacamole and enjoy the unique combination of Middle Eastern and Mexican flavours.
As part of a mezze platter: A mezze platter isn't complete without falafel. Add some grilled vegetables like aubergine or peppers, add a dollop of hummus, and tuck into a delicious Middle Eastern-inspired dinner.
As a starter: Falafel is a fantastic finger food that both picky eaters and peckish adults will enjoy. Serve it before the main dish together with yogurt dipping sauce or hummus.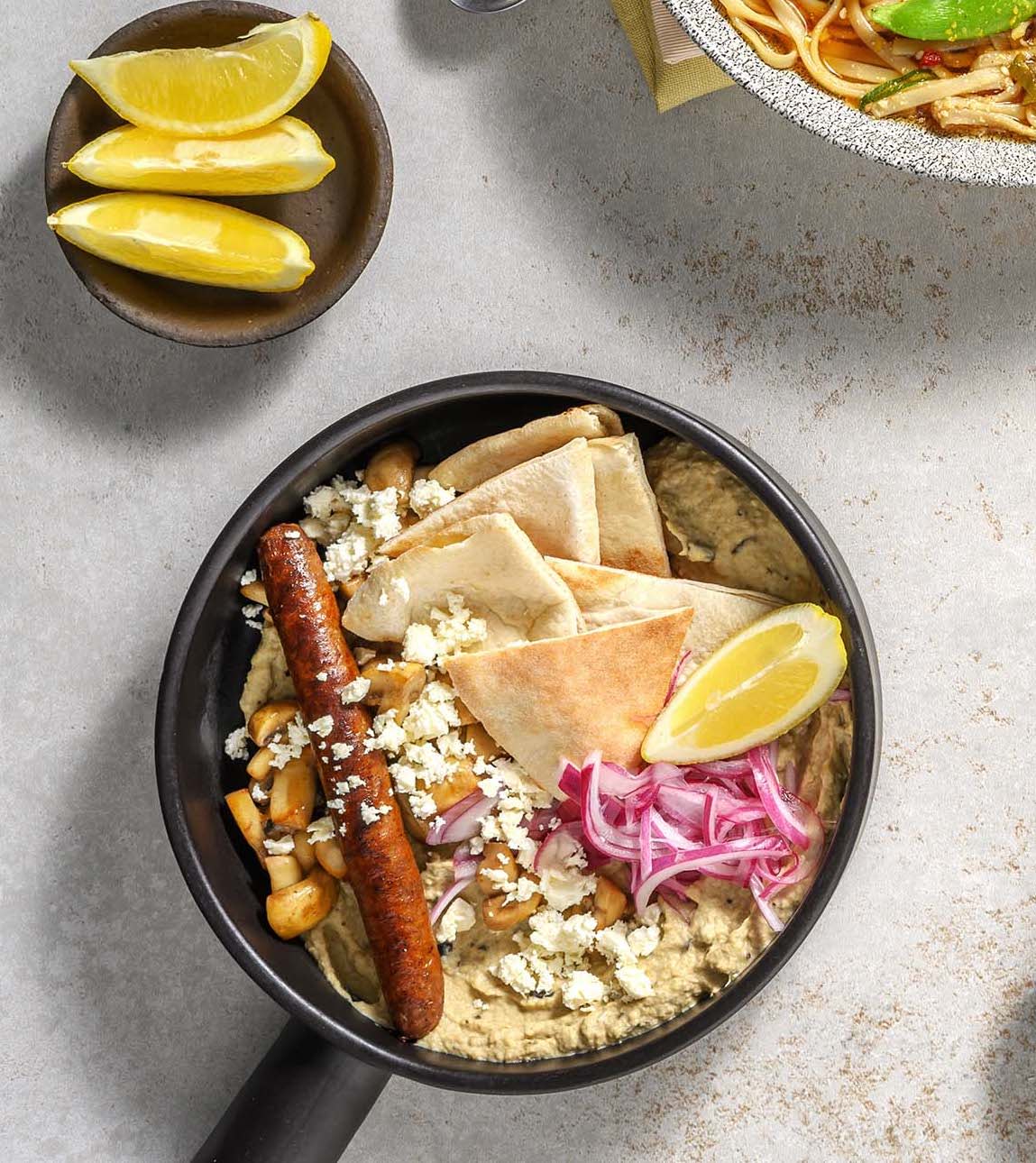 3 Ways to Transform the Traditional Middle Eastern Hummus Recipe
Hands up if you love hummus! Hummus is a staple in many Middle Eastern dishes, and while you can never go wrong with a traditional hummus recipe, new ingredients often make for an exciting twist on an old classic.
Beetroot
Blending in cooked beetroot using a food processor transforms traditional hummus into a bold and beautiful pink cream that tastes as good as it looks. It's a fantastic way to add color to any Middle Eastern recipe.
Roasted peppers
Splash a generous amount of olive oil onto red peppers and cook them right under the broiler. Once cooked, chop up the peppers, toss with more oil, season with salt and pepper, and spoon directly onto ready-made traditional Middle Eastern hummus.
Avocado
If you love guacamole, you'll love this recipe – it perfectly combines Mexican and Middle Eastern flavours. In a food processor, mix the avocado with pre-made hummus. Add chilli flakes and a splash of lime juice for added flavour, then top with fresh coriander for an extra touch of colour and freshness.