Explore Recipes by Cuisine
South American Recipes and Dinner Ideas
South American recipes are incredibly diverse with influences from all over the world. These delicious dishes are fun to cook and even better to eat – and all are rated by our HelloFresh customers. Take a look and find your own favourite recipes to try.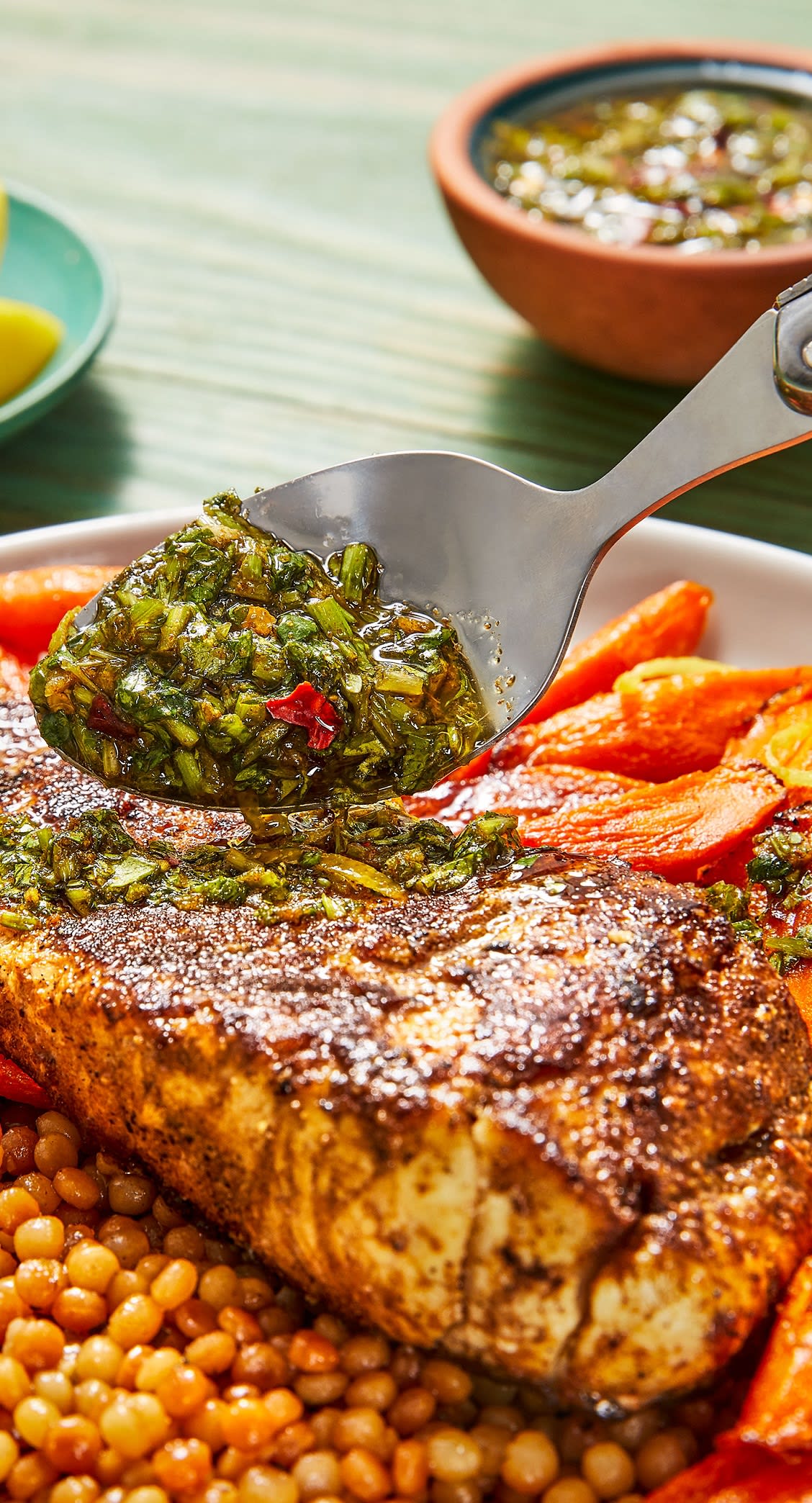 Discover the National Dishes of South America
South American culture is a mixture of indigenous, southern European and African influences – and the continent's cuisine is a reflection of this incredible diversity. Here, we showcase four of the major regional recipes from South America.
Brazil:
Feijoada is a hearty stew made from black beans and several cuts of pork. This salty dish is particularly popular in Rio de Janeiro and is served with fluffy white rice, collard greens, manioc flour and peeled orange.
Peru:
Ceviche is a fresh and zesty South American dish. "Ceviche" comes from the term "siwichi" which is the indigenous Quechua word for "fresh fish." The dish is made by curing raw fish in fresh citrus juice seasoned with chilli peppers, onions and fresh coriander.
Argentina:
Asado, or barbeque, is loved by Argentinians not only for the food but as a social event. Typically, the grill is packed with beef, pork, chicken and chorizo sausage, which are served with salads, chimichurri and red wine.
Venezuela:
The national dish of Venezuela is pabellón criollo. This simple dish is a mixture of rice, beans and shredded beef arranged alongside each other on a plate. The dish is often served with fried plantains or an egg added.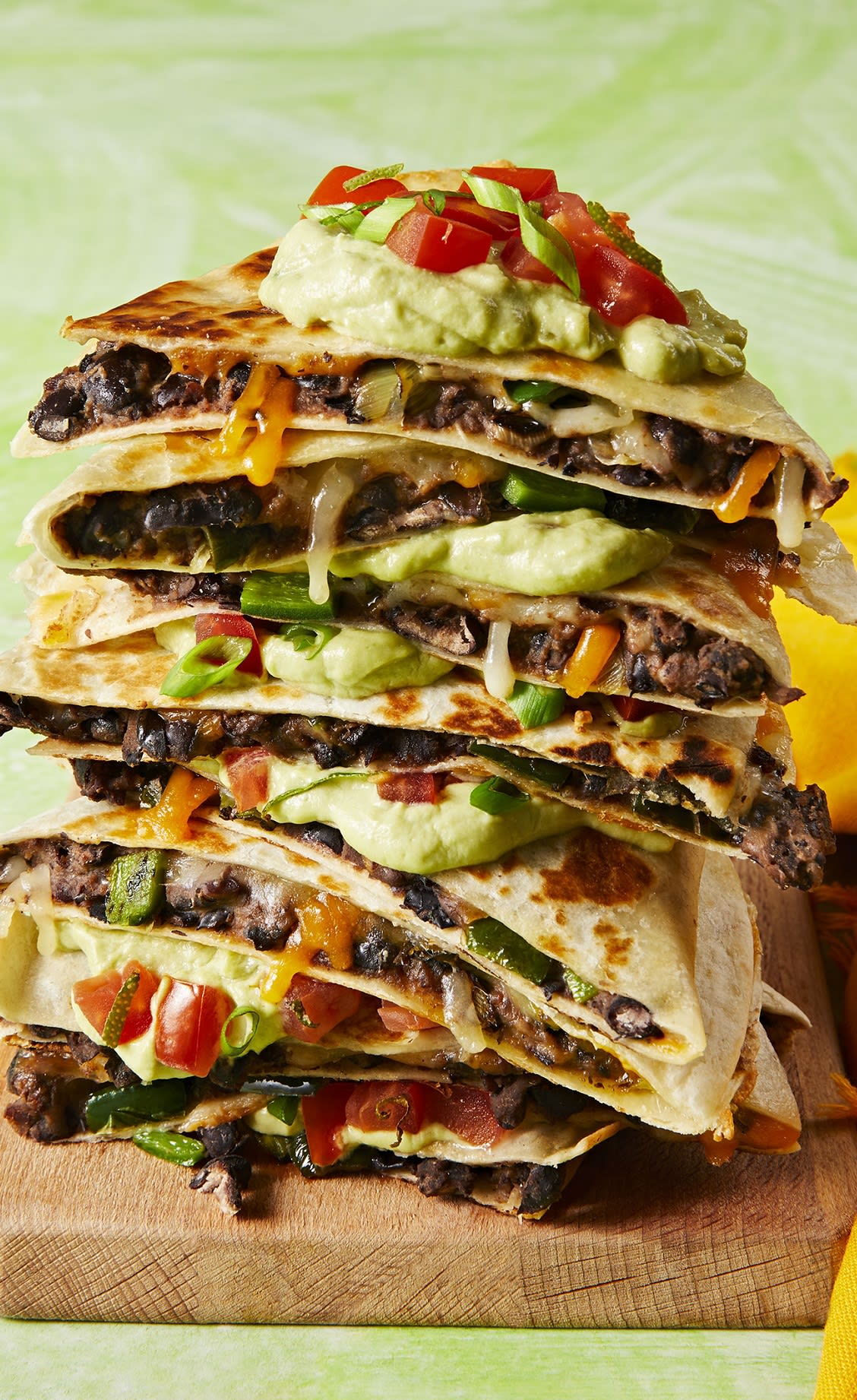 Delicious Mexican Food to Cook at Home
Mexican food is made up of a range of beautiful, bold ingredients that celebrate flavour. However, there are a few common ingredients that crop up across a range of Mexican recipes.
Beans
Beans are a rich part of Mexican culture and its history and are a staple of Mexican food. Perfect to pair with a range of spices, beans can be utilised in many recipes to add interesting textures that can compliment or replace meats. Recipes such as Kidney Bean Chilli celebrate beans in the most Mexican way.
Rice
Another key staple of Mexican dishes, rice was brought over to Mexican lands during the Spanish invasion and is now a key element to dishes. Acting as a blank canvas to the bold flavours of Mexico, it's no wonder a range of recipes bring rice to life.
Avocado
Many people believe Mexico is the homeland of the avocado, hence why its fresh flavour is incorporated into a great array of dishes. The creamy avocado in our Mushroom and Cheese Baked Tacos leaves nothing to be desired.
Lime
What's Mexican food without a bit of zest? Fresh, strong and a great way to add balance to your favourite Mexican dish, a splash of lime is and ideal way to bring this cuisine to life.
Cheese
Finally, in some ways the most crucial part of Mexican cuisine, cheese adds the salty component to a range of Mexico's finest. Whether it's tacos, burritos or quesadillas, cheese is the final layer of flavour to add to these beautiful dishes.