Explore Recipes by Cuisine
Delicious Italian Recipes and Meal Ideas
Pizza, pasta, risotto and more – there's no shortage of delicious Italian recipes in the HelloFresh cookbook. Whether you're looking for modern takes on traditional recipes, or old classics just like Nona used to make it, you'll find the dish for you here.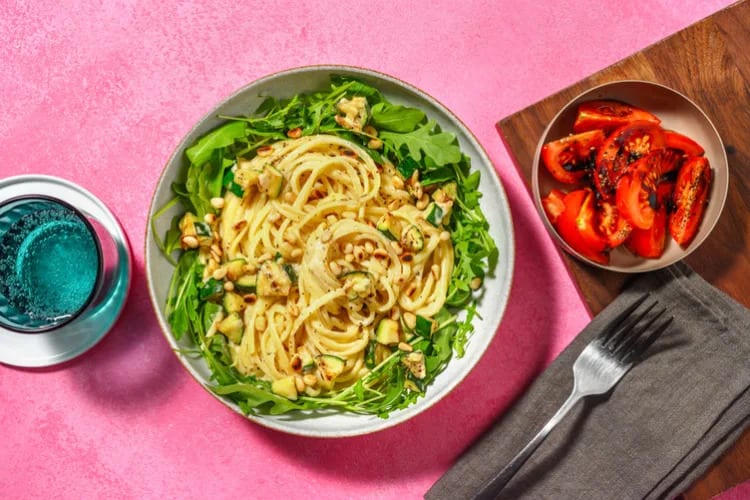 What is Italian Cuisine?
Italian food is a
Mediterranean cuisine
that's known for its rich, hearty recipes made with fresh, simple ingredients. Popular Italian recipes include pasta, pizza, risotto and gnocchi, while ingredients include tomato, mozzarella, cured meats, seafood and basil. Many Italian recipes can be dated back generations, as food has always played a big part in Italian culture. To Italians, mealtimes are about sharing with family, so there's no shortage of
family-friendly recipes
. Now, as its popularity spreads worldwide, Italian food is also known for its indulgent, romantic recipes, making it perfect for date nights too. It's no mystery why Italian cuisine is a favourite among many.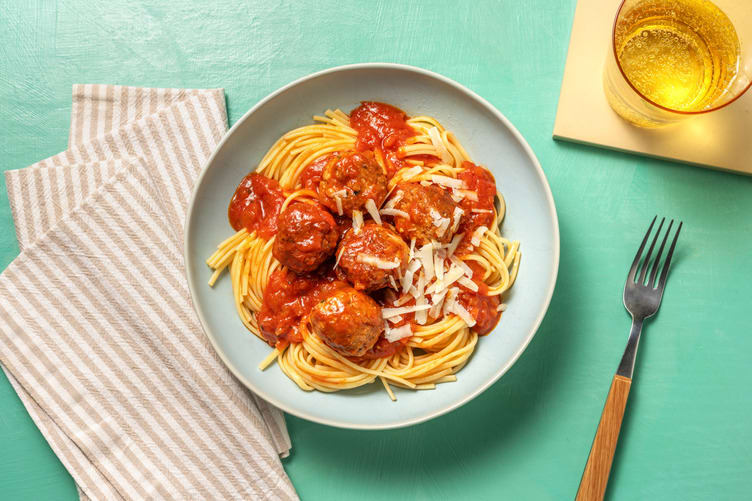 Easy Italian sauce recipes that are a dinnertime staple
Italian sauce recipes are great to master because once you do, you can whip up pasta dishes in no time. A pomodoro sauce is one of the easiest Italian sauces to make and is typically made from tomatoes, olive oil and basil. You can make it especially delicious by adding onion, garlic, beef stock and Worcester sauce too, like in this
Linguine and Pork Polpette recipe
. Carbonara is another popular sauce recipe, but an authentic Italian version can sometimes be a little tricker as it's hard to get the consistency of the egg just right. If you're looking for a simpler version to make as part of a
quick midweek meal
, try using crème fraiche, hard Italian cheese and one egg, like in our
HelloFresh carbonara recipe
. With one tomato based sauce and one creamy cheese sauce in your recipe collection, you'll already be able to make countless Italian dishes.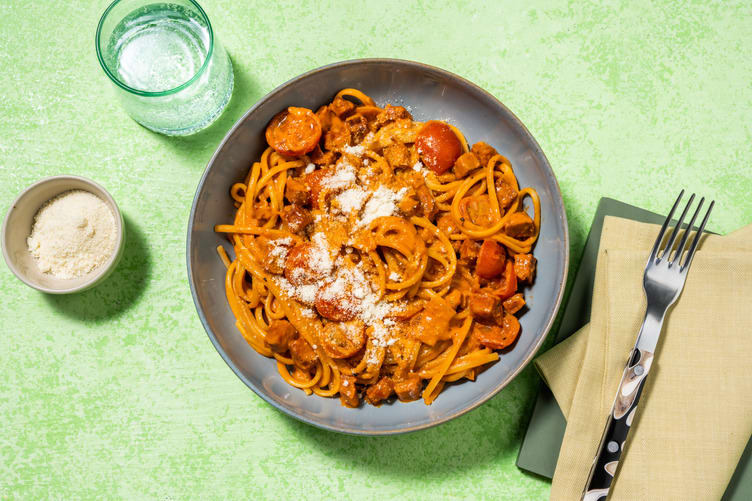 Italian chorizo, sausage and meatball recipes that suit all taste buds
Salty, cured meat is a popular ingredient in Italian cuisine because it cuts through rich, creamy sauces. Though chorizo is a Spanish meat, it pairs perfectly with many Italian pasta recipes because its oils combine with the sauce for extra flavour. Chorizo can add more texture to a creamy risotto, while a simple tomato sauce is easily elevated by the meat. Pork sausage and meatballs are other meaty staples in Italian cuisine, due to slightly spiced pork complimenting tomato sauce beautifully. You can make a classic Italian meatball recipe by forming meatballs from pork mince and serving it with a pomodoro sauce. Similarly, if you have sausages in your fridge, you can easily combine this with pomodoro, veggies and linguine for a filling meal.
Simple vegetarian Italian recipes that are perfect for vegetarians and flexitarians alike
Italian recipes can be so easily made with or without meat because their simple, staple ingredients are flavourful enough. This makes Italian food perfect for
vegetarians
or
flexitarians
who'd like both options. Many vegetarian Italian recipes don't require a meat substitute, as the heartiness of ingredients such as bread, pasta and cheese is already filling and satisfying. However, some classic meat dishes can still be easily transformed into
vegetarian recipes
. For example, you can replace mince with lentils to make a ragu, or you can spruce up a risotto with roast veggies.
Italian Recipes and Dishes: Frequently Asked Questions
Can I choose Italian recipes in my HelloFresh box?
Yes, every week you can choose recipes from a range of cuisines, including Italian. You'll get the pre-portioned ingredients you need along with simple instructions to make delicious Italian dishes.
How do I make an Italian risotto recipe?
It's a common misconception that risotto is difficult to make but actually, it's very straightforward. Gradually pour your broth with a ladle and let the rice absorb the liquid before adding more. You can follow our easy risotto recipe to learn more.
How can I cook delicious Italian food at home?
Italian food is easy to cook at home, especially pasta. Simply cook al-dente and use fresh, simple ingredients to make a tasty sauce. We recommend pomodoro sauce because it's an Italian classic.
What is the most popular Italian food?
The most popular Italian foods are pizza and pasta. In fact, these may be the most popular recipes in the world!
Is spaghetti bolognese a traditional Italian recipe?
Spaghetti bolognese is a popular dish around the world, but it's actually quite rare in Italy. Instead, Italians tend to opt for ragu, a meat sauce, with tagliatelle.
Is carbonara a traditional Italian recipe?
Yes, carbonara is considered a traditional Italian recipe with origins in Naples. Italians, however, don't tend to use cream as this is more common in Ireland, the UK and the US.