Explore Recipes by Cuisine
Indian Recipes and Meal Ideas
Turn up the heat with our collection of Indian recipes and subcontinental fusions. If it's spicy flavour profiles you're after, this HelloFresh recipe collection will have a dish to satisfy your cravings for curry and more.
Tips and Tricks for Cooking the Best Indian Dishes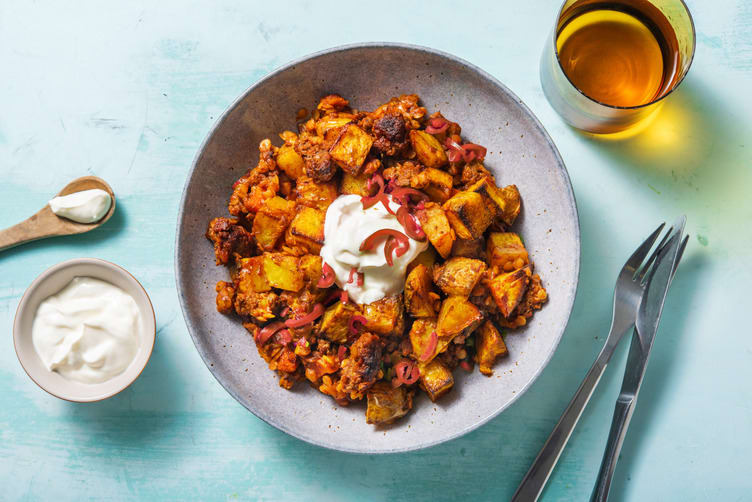 How to Make a Traditional Indian Curry
The key to a delicious Indian curry is to create a rich flavour with traditional Indian spices, such as turmeric, cumin and coriander, as well as staple ingredients such as garlic, onion and ginger. The spices can then be mixed into water bases such as water itself, tomatoes, cream or yoghurt. Indian curry recipes tend to be built around these staple ingredients, however other
Asian recipes
favour ingredients such as coconut milk in curries.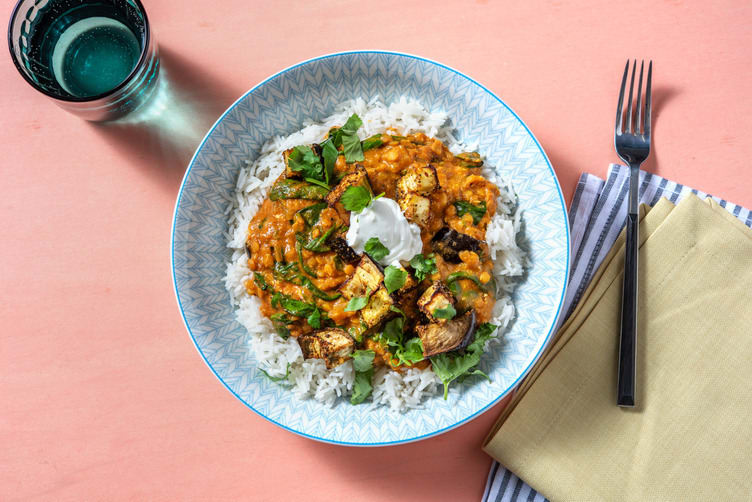 Vegetarian Indian Recipes
If you're looking for delicious
vegetarian recipes
, Indian cuisine is a must because dishes rely very little on meat. Rich flavour is brought by spices, while filling plant-based ingredients such as chickpeas, lentils, aubergine, squash and potato often makeup the bulk of dishes. Dhal, made with lentils and spices, is a particularly popular vegetarian Indian recipe that's a great source of protein. It's also super easy to make and can be made in batches for
meal prep
. Saag is another well known Indian recipe that can easily be made vegetarian - it's made from spinach and spices, and is a great way to get in your five-a-day.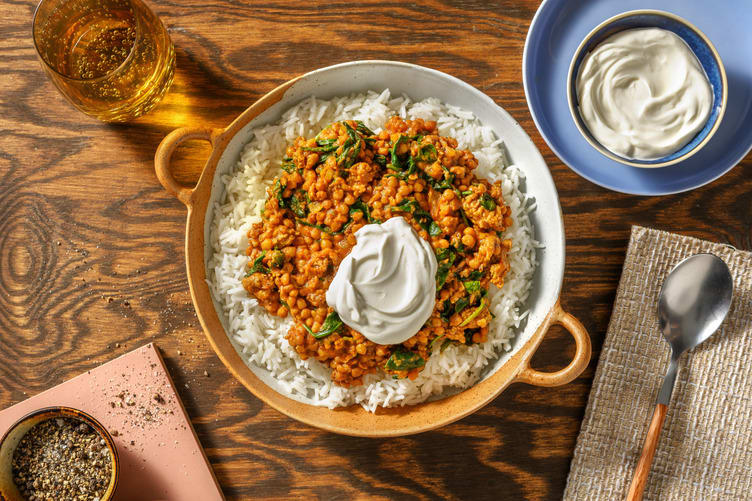 Quick and Easy Indian Recipes
Indian recipes are perfect for midweek meals because they can be so simple to make. Curries are often made in just one pot, and can be easily sized to suit the number of mouths you need to feed. Beef mince is especially easy to cook in curries because it's so versatile and can be mixed into spices in no time, as are lentils and chickpeas, as they require little preparation. Be sure to keep an eye out for mince and pulse based dishes if you're looking for
quick recipes
that can be made in around 20 minutes.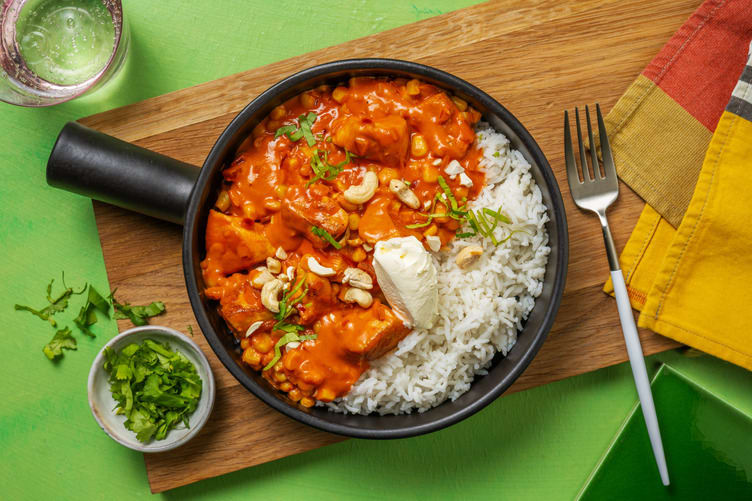 Indian Meal Ideas For the Whole Family
We know that sometimes, it can be difficult to find dishes for fussy eaters when making
family meals
. But luckily, there are many Indian recipes that are widely loved by all. Some of our most popular family Indian dishes include the
Butter Chicken Curry
and the
Chicken in Creamy Peanut Sauce
. One of the great things about Indian curry recipes is that they can be paired with just about any vegetable, so you can mix in the kids' favourites. And of course if your little ones aren't a fan of veggies yet, simply chop them up very finely and stir - the rich flavour of the curry sauce should help keep your secret!
Frequently Asked Questions about Indian Recipes
How do I thicken curry in Indian recipes?
If you need to thicken your Indian curry, simply simmer your sauce on a medium heat and let the water reduce.
How can I make Indian recipes vegetarian?
If you'd like to make a vegetarian version of a Indian recipe, simply swap out the meat for a roasted vegetable such as aubergine, cauliflower or sweet potato and spinach.
What are popular Indian recipes in Ireland?
Popular Indian recipes in Ireland include delicious curries such as butter chicken, jalfrezi, korma, rogan josh and saag.