Best Garlic Recipes and Meal Ideas
Whether you like your garlic crushed, sliced, chopped or minced, we have plenty of fragrant garlic recipes to help satisfy your cravings.
Garlic Recipes by HelloFresh
Check out our top vegetarian recipes
Vegetarian Recipes with Garlic
Our vegetarian recipes with garlic promise to add some serious flavour to dinner time.
Further Vegetarian Recipes with Garlic
Pasta Recipes with Garlic
You can't go wrong with garlic as an accompaniment to any pasta dish. Check out our delicious pasta recipes with garlic below.
Further Pasta Recipes with Garlic
Garlic Rice Recipes
Keep your meals simple, but packed full of flavour with our selection of garlic rice recipes.
Further Garlic Rice Recipes
Add some flavour to your meals with garlic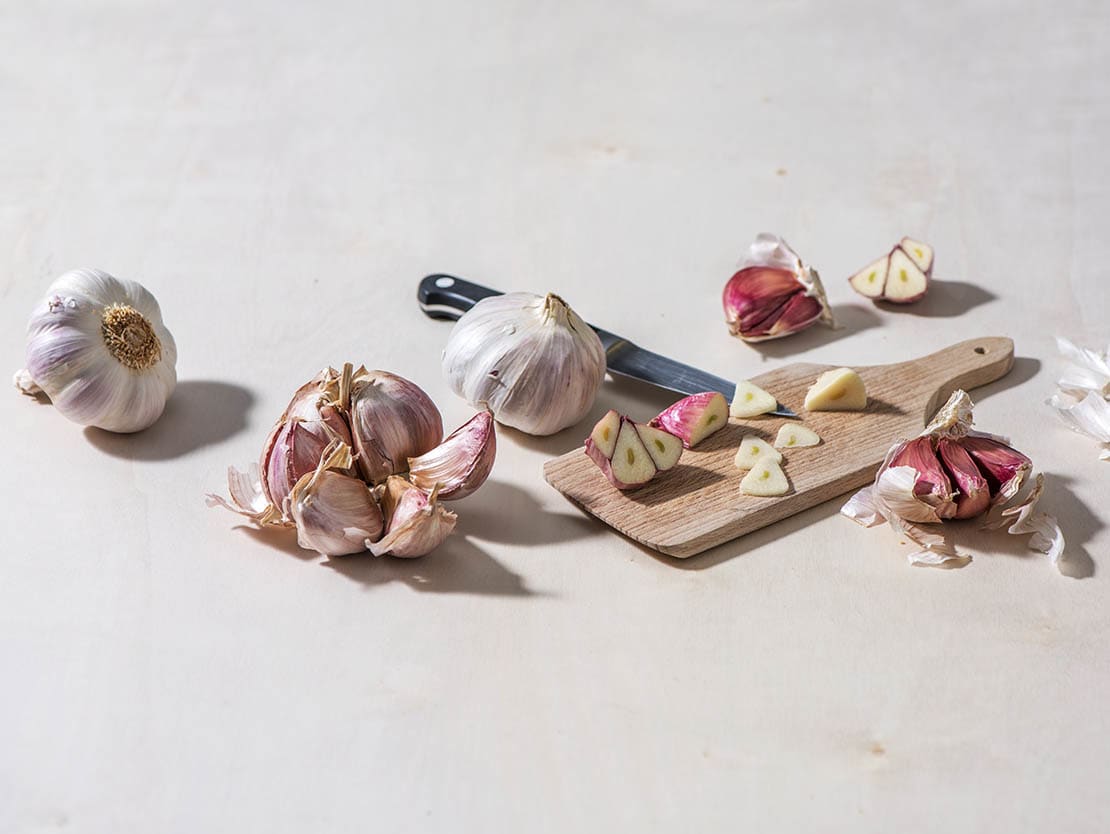 Garlic is part of the allium family
Not only it is known for adding delicious flavour to recipes all over the world, it is also praised for its amazing health benefits. Garlic grows all over the world and throughout ancient history was more commonly used for its medicinal properties rather than food. These days, however, garlic is a key ingredient in many recipes, from delicious pastas to everybody's favourite garlic bread.

Nutrient-dense, garlic packs fibre, vitamin C, vitamin B6, manganese and selenium into just one clove. It's very low calorie too, meaning it's the perfect addition to meals for those eating in a calorie deficit. So whether you're looking to add flavour to your dish, or wanting to fight off a cold, you can always rely on garlic.

Wild garlic is also particularly popular with foragers when it is in season, and is a good alternative for making your own garlic recipes. It can be found in deciduous woodland during the spring period of April to June, and is a wholesome activity for those who love to harvest their own foods.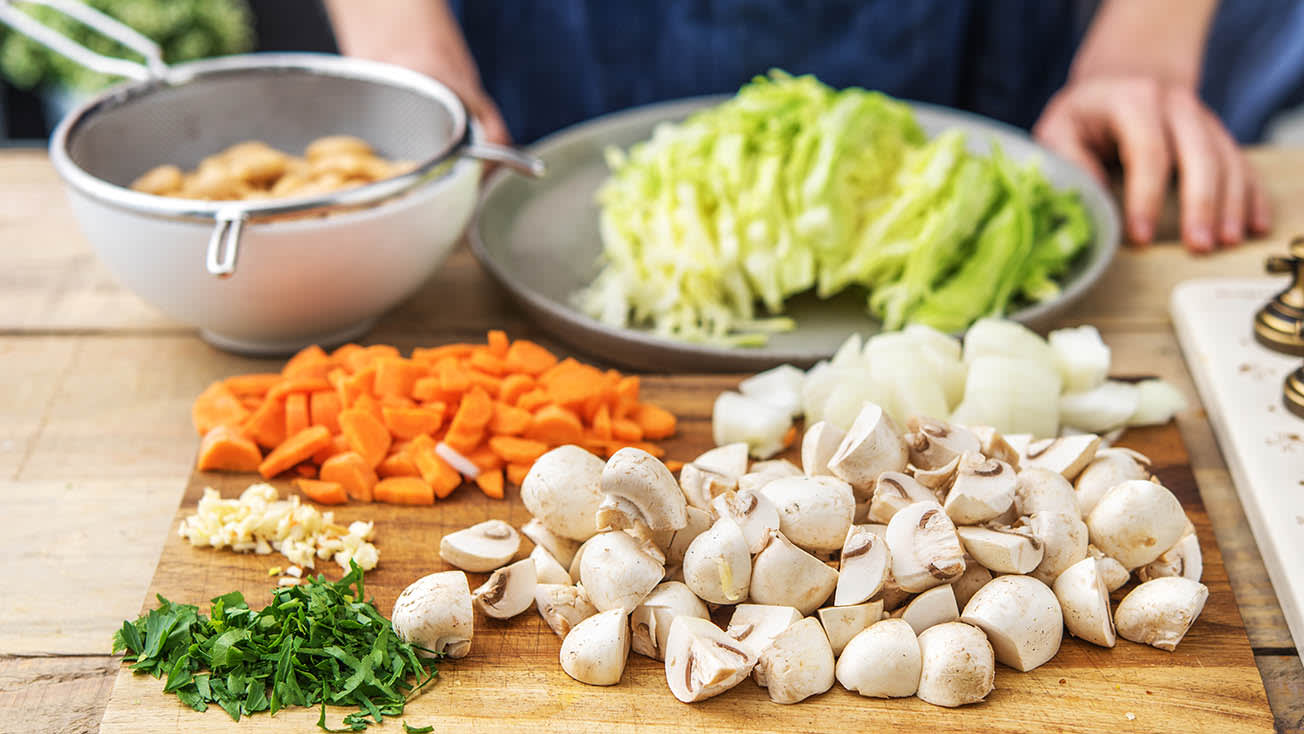 Get Creative with your Garlic Recipes
When it comes to garlic, we have a range of aromatic roasted garlic recipes to choose from, as well, like this
North Indian Tofu Curry
with fragrant garlic garlic rice. An excellent choice to impress your loved one on date night. Speaking of meals that impress however, you have to try our
Irish Surf and Turf
if you're entertaining guests. They'll be so blown away by the flavours, we guarantee it will be a dinner party to remember. So what are you waiting for? Check out our delicious garlic recipes today.
How to: Garlic - FAQs
How to make garlic bread?
Making garlic bread is very easy. All you need is your choice of bread, butter, 4-6 garlic cloves and a bit of parsley. First, finely chop the garlic and melt your butter, then mix it together in a bowl. Once this is done, spread the butter and garlic evenly over the bread, sprinkle some chopped parsley over the top and cook under a hot grill until it's toasted to your liking. Now you can enjoy it as a side with your favourite dish!
How to make garlic butter?
Garlic butter is really simple to make with only three ingredients. First take 100g of butter (you can use more or less depending on how much you need), 1 garlic clove (or more if you like the flavour to be stronger!) and 2 tablespoons of parsley and then mix it together in a bowl. Once the ingredients are combined, heat them over a hob until melted and leave to cool again in the fridge.
Is garlic a vegetable?
There is much debate as to whether garlic is a herb or a vegetable due to the way it's used in dishes. However, garlic is closely related to onions, leeks and shallots and comes from an edible plant, therefore botanically would be classed as a vegetable.
How to store garlic?
For optimum freshness, garlic is best stored in a dry, dark place at room temperature.