Best Carrot Recipes and Meal Ideas
An ancient cultivated root vegetable, the carrot is used in recipes and cuisines across the world, providing flavour, texture, colour and a host of valuable nutritional benefits. Explore the best recipes with carrots HelloFresh has to offer.
Carrot Recipes from HelloFresh
Check out our top vegetarian recipes
Further Carrot Salad Recipes
Vegetarian Carrot Recipes
Further Vegetarian Carrot Recipes
Get to know your carrot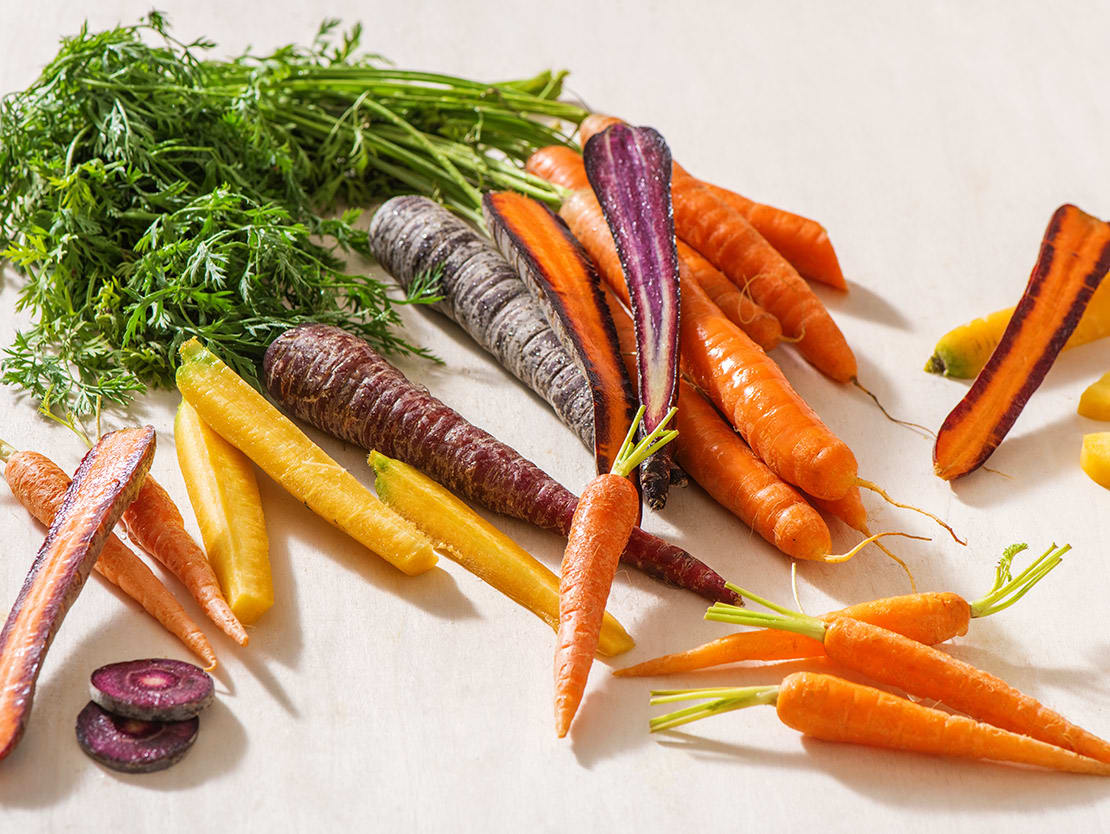 Carrot dishes around the world
We usually associate carrots with their vibrant orange colour, but there are also yellow, white, red, purple and black cultivated varieties. The original wild variety was native to southwestern Asian and Europe, and today's cultivars can grow up to a metre in height, and flower in the summertime.

Across the world, this vegetable is celebrated in traditional cultures through regional cuisine. In Germany they are served as a side dish with beer, and in France they are prepared with a glaze to serve alongside meat. Because this vegetable is naturally sweet, it's also used to make puddings. In India, for example, it is combined with milk and saffron to make a jelly. In Croatia, it is baked with walnuts, flour, sugar and spices to make a cake that very much resembles the classic Western version with cream-cheese topping.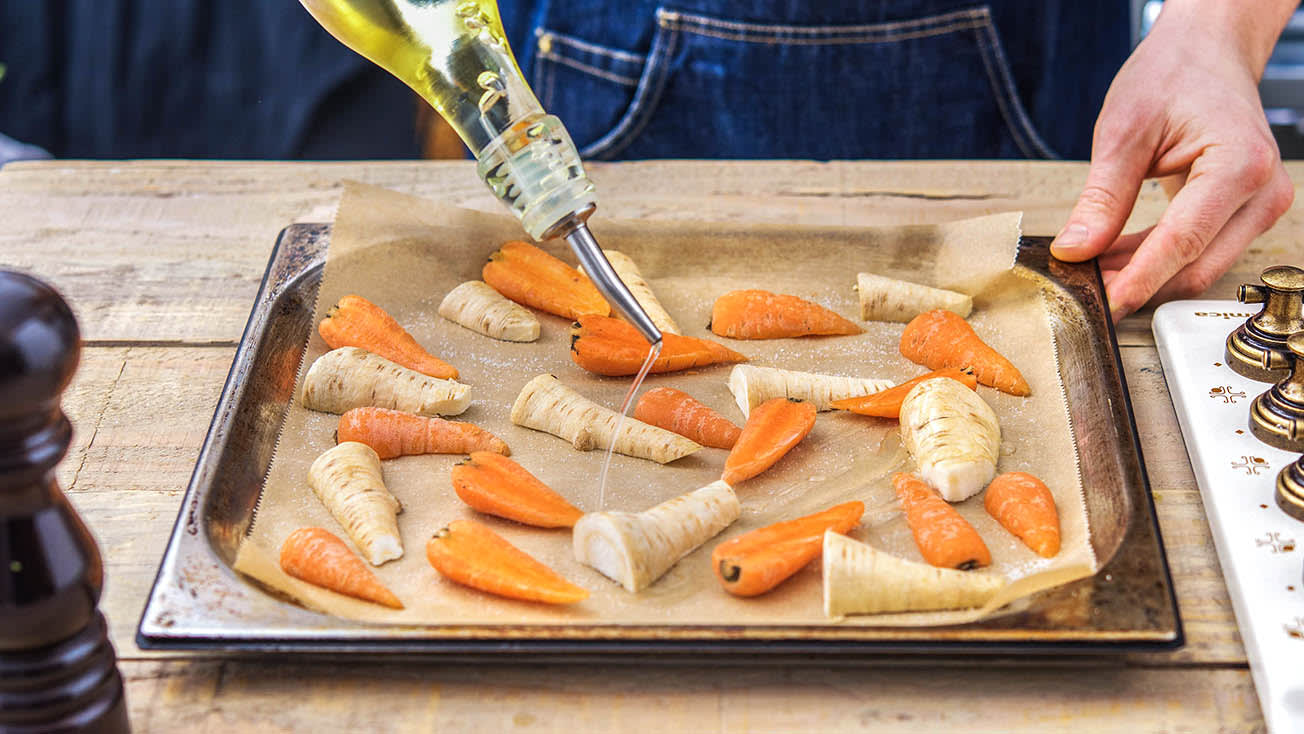 Best way to cook carrots
This is a truly versatile ingredient that deserves a place in every cook's kitchen. Carrot recipes are only limited by your imagination. There are many amazing options when it comes to using this vegetable, so here are some of the best ways to enjoy carrots:
As crunchy crudités with your favourite hummus dip for a healthy snack on the go
Create a vibrant orange soup with carrots, vegetable stock, onions and fresh coriander
Pickle them with cabbage to make a delicious and extremely nutritious sauerkraut, or try your hand at kimchi
Add grated carrot to fresh salads for a delicious crunch and sweet, earthy flavour
Pureed carrots are a tasty and nutritious option for an early baby weaning food
How to: Carrots - FAQs
How to store carrots?
This vibrant vegetable can last for several weeks in the fridge if you store it correctly. For a small batch, simply trim the green ends off and store them in a container of cold water to keep them crunchy and enjoy within five days. For larger amounts, dry the skin and place the carrots on kitchen paper in the coldest part of the fridge. Carrots go limp when they are exposed to air, so it's best to use them quickly. Keep them away from apples, potatoes and pears as these release ethylene gas which will create a bitter flavour.
How to grow carrots?
This vegetable is actually very easy to grow, and you can then simply pick a bunch just before you plan to cook them. Try growing carrots in containers if you don't have a garden. Nothing beats the flavour of one freshly harvested and, best of all, they are naturally organic!
Can you freeze carrots?
Yes, carrots can be frozen. Frozen chunks – which retain their high vitamin A content – are handy for adding by the handful to healthy casseroles, soups, stir-fries and stews. If you want to freeze your own, choose the freshest ones you can find and blanch before cutting and storing in freezer bags.